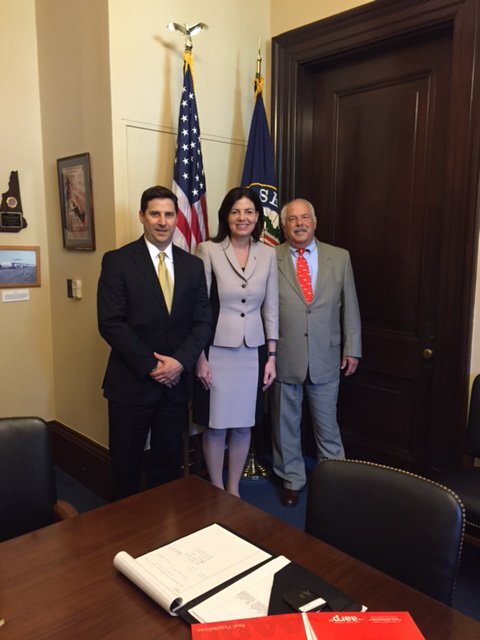 Today, AARP announced US Senator Kelly Ayotte as a recipient of the 2016 "Champion of the 50+" legislative leadership award for her significant achievements during the 114 th Congress that benefit the lives of the 50+ and their families.

Senator Ayotte received her award for improving the lives of family caregivers by founding the bipartisan, bicameral Assisting Caregivers Today (ACT) Congressional Caucus and supporting legislation to help family caregivers.

"The work Senator Ayotte has done to improve the lives of Granite State families as we age – and help to care for family members who are aging – will help give current and future generations the opportunity to live their best lives," said AARP New Hampshire State Director Todd Fahey. "She has put partisanship aside to find solutions that have a substantial impact on the lives of New Hampshire families."

According to an AARP Public Policy Institute report, Valuing the Invaluable:  2015 Update, there are 173,000 family caregivers in New Hampshire who provide 161 million hours of unpaid care annually, valued at $2.33 billion. Supporting these family caregivers – the backbone of the state's long-term care system – is critical. "The bipartisan ACT Congressional Caucus, of which Senator Ayotte is a founding member, is a good step in supporting family caregivers," concluded Fahey.

The total economic value of unpaid family caregivers surpassed total Medicaid spending ($449 billion) and nearly equaled the 2013 annual sales ($469 billion) of the four largest US tech companies combined: Apple, Hewett Packard, IBM and Microsoft.