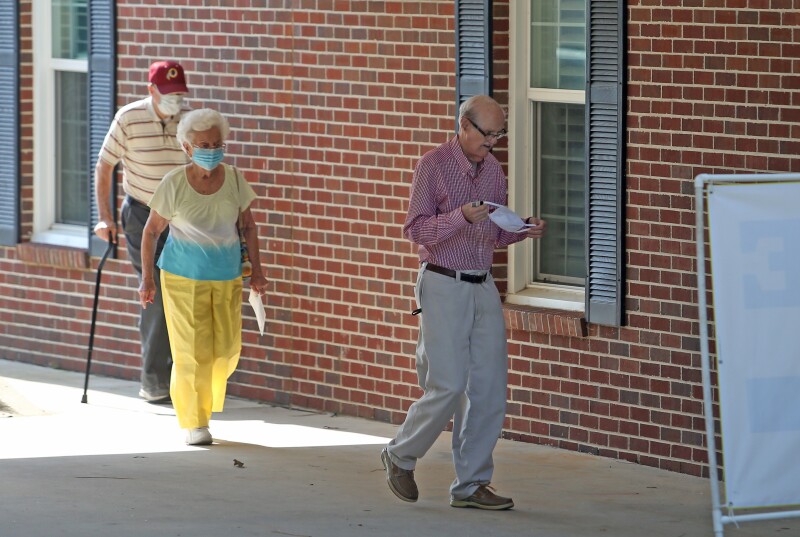 Mobile's general election for mayor and city council representatives is approaching.

Election Day is Tuesday, Aug. 24. Polls are open from 7 a.m. to 7 p.m.
If no candidate in a specific race receives more than 50 percent of the vote, a runoff election will be held on Oct. 5.
How do I register to vote?
You can register online, by mail or in person.

Register by mail by printing out a registration form from the secretary of state's website and mailing it to the Board of Registrars office in your county. You can also request an application be mailed to you via the secretary of state's website, by calling the state's voter hotline at 800-274-8683 or by writing to the Office of the Secretary of State, P.O. Box 5616 Montgomery, AL 36103.
You can check online to see if you're registered to vote.


How can I get an absentee ballot? Are there important deadlines?
Only voters who meet certain criteria can request an absentee ballot — for instance caregivers, those living abroad and the incarcerated.

To receive an absentee ballot, print and complete an application online and either mail or hand deliver it to the absentee election manager's office in your county. Find your county office's address on the secretary of state's website.

The absentee ballot must be received by August 17 or hand-delivered to the absentee election manager by 5 p.m. on Aug. 19.


When is Election Day? When are polls open?
Election Day is Tuesday, August 24 from 7 a.m. to 7 p.m. Find your polling location through the secretary of state's online tool.


Can I vote in person before Election Day?
No, but you can send in an absentee ballot before the election if you requested one.


Do I need identification to vote?
Yes. Acceptable forms of identification include a valid driver's license, a United States passport or military ID. Visit the secretary of state's website for a complete list of acceptable IDs.


What is being done to make polling places safe from the coronavirus?
Masks will be encouraged by the city of Mobile but not required. Social distancing will be required.


What races are on the ballot?
The qualifying period for candidates is July 6 to July 20, so this list is not finalized. Declared candidates so far:

Mayor: Incumbent Sandy Stimpson (R), Fred Richardson (D) and Karlos Finey (D)
City Council:


District 1: Timothy Hollis, Cory Penn, Herman Thomas, Tony Toni Wright, John Westbrook, Jr., Chamyne Fortune Thompson
District 2: Incumbent Levon C. Manzie, Mark Minnaert, Reggie Hill, William Carroll and Kimberly McKeand
District 3: Incumbent C. J. Small
District 4: Ben Reynolds and Fred Rettig
District 5: Incumbent Joel Daves, Rodney Toomer and Wilecia Wright
District 6: Deryl P Pendleton, Scott Jones and Josh Woods
District 7: Incumbent Gina Gregory, Alan Barnes
Visit the Mobile municipal election 2021 Facebook page for a full list of candidates.


Also of Interest: