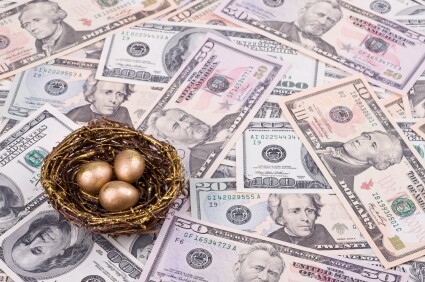 By Karen Ali

Alexander Williams, owner of Blue Earth Compost Inc., in Hartford, loves the idea of legislation aimed at helping small businesses like his promote savings plans for retirement.

"We're always growing the business. So having help in how to implement this would be a step in the right direction," said Williams, 27, whose company has three employees, with plans to hire more.

Thanks to a new retirement security program, about 600,000 more employees in the state will be able to save for retirement through automatic payroll deductions. Connecticut is one of 10 states that have enacted work-and-save programs; 30 more are considering similar measures.

The state legislature created the Connecticut Retirement Security Authority in 2016 to allow private-sector workers to sign up for retirement savings accounts if they lacked access to them.

The legislation is "a 'win-win' for those that save, for taxpayers and for the state of Connecticut," said John Erlingheuser, AARP Connecticut director of advocacy and community outreach. If those workers put away even $1,000 more a year for retirement, the state could save $90 million in social service programs by 2032, he noted.

There are "zero costs to businesses for this program," Erlingheuser emphasized, adding that the rollout will begin with voluntary participation in 2019.

Self-sustaining and voluntary

The quasi-public authority running the program is financially self-sustained, not taxpayer funded. Operating costs would be collected from fees employees pay to financial service vendors, and those costs are capped.

Connecticut Retirement Security Authority Chairman Scott Jackson said work and save is good for businesses because it will help with employee recruitment in a competitive job market.

"It's an opportunity for employers to maintain good employees, because now they have a benefit that they may not have had before," said Jackson.

According to the AARP Public Policy Institute, about 44 percent of Connecticut's private-sector employees work for an employer without a retirement plan.

Social Security offers retirement benefits, but the average monthly check is only about $1,400, according to federal
figures.

About 90 percent of households participating in workplace retirement plans say payroll deductions make it easy to save, the institute reports.

Kevin Lembo, state comptroller, who answers frequently asked questions about the work-and-save program on his website, said a common concern is how much taxpayers will have to pay into it.

His answer: "Nothing. This program is designed to be self-sustaining."

Employee participation is strictly voluntary, said Lembo, a member of the authority's board of directors. Participants "can change their contribution rate at any time to make it higher, lower or zero," he said.

Lembo also pointed out that while people can get IRAs on their own, many aren't doing so.

"It's simply not happening for a variety of reasons, including cost and misunderstanding of the financial industry. It is a fact that retirement savings rates vastly increase when available through payroll deduction."

Karen Ali is a writer living in Waterbury, Connecticut.