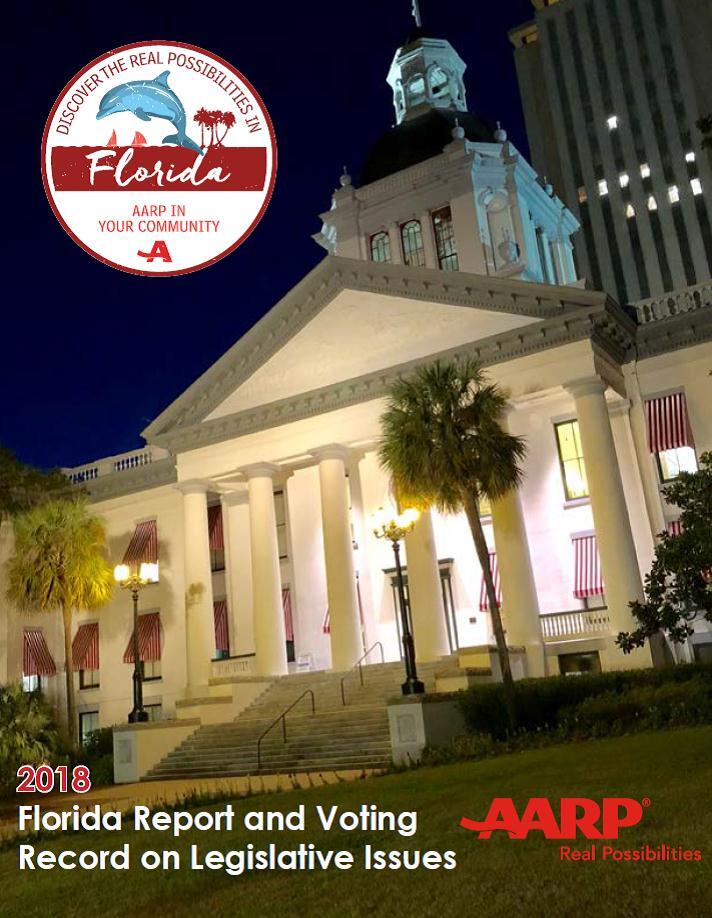 TALLAHASSEE — Finding out how your state legislators voted in the 2018 Legislature just got easier with the release of AARP Florida's 7th Annual Legislative Voting Record.

For 2018, the news headlines drove much of the agenda for the Legislature's Regular Session. Hurricanes Harvey, Irma and Maria, sexual harassment scandals, and the Parkland shooting diverted much of the attention and focus of legislators. Of the nearly 3,200 legislative bills filed for the 2018 Session, only 166 general bills passed both legislative chambers, and the governor vetoed one of those.

This year's voting record contains detailed, vote-by-vote information on key legislation important to Floridians age 50 and older; AARP alerted legislators that it would consider their votes on certain proposals to be key votes for this voting record. And because key decisions often occur at several stages during the long process of legislative consideration of a bill, the voting record tracks legislative committees' actions as well as final votes. AARP Florida State Director Jeff Johnson said, "AARP Florida's Legislative Voting Record makes it easy for you to track legislators' decisions on key issues that matter most to you."

The voting record provides information about legislative votes based on broad topics, such as regulated utilities, the state budget, health care and supportive services, prescription drugs, consumer protections and livable communities.

The complete version of the 2018 voting record can be viewed and downloaded for free here.