TUNE UP YOUR FINANCES TO ACHIEVE YOUR FINANCIAL GOALS
Tuesday, March 28, 5:00 PM ET
(Virtual Seminar - Michigan)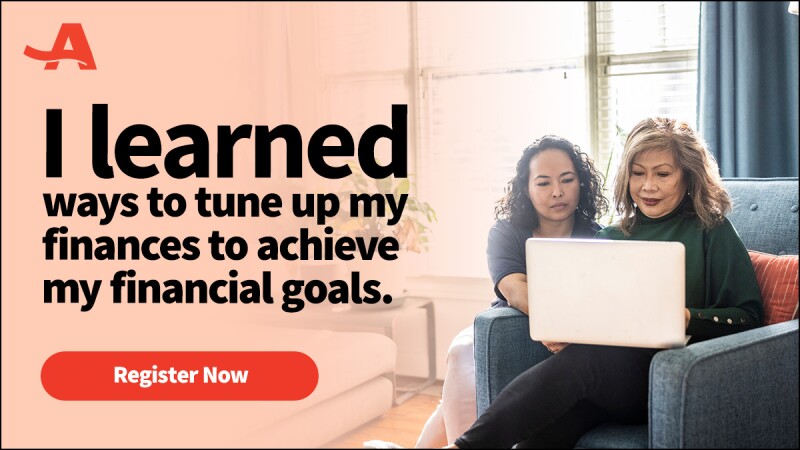 Financial challenges can happen to anyone. Emotions and circumstances can affect your financial decisions, especially during times of stress and economic uncertainty. Join us for a free virtual seminar in your area to explore ways you can budget, pay down debt, save for the short-term and long-term and tips to achieve your financial goals. Plus, a financial professional will answer some of your questions during a live question and answer session.*

We'll explore:
- How money habits and emotions impact financial decisions
- Identify ways to improve finances when money is tight
- Tips for budgeting, managing debt and saving for your financial future
- AARP tools like the AARP Money Map™, Ace Your Retirement and more

Plus, you'll have the opportunity to hear from AARP's state office in Michigan about local support to help you get financially fit.

What will you learn? Register today »

*AARP experts and Volunteer Certified Financial Planner™ professionals (CFPs®) will answer your questions to the best of their ability and can provide general guidance and access to helpful resources. Consult your financial advisor for advice regarding your personal situation.