Join us on February 7 and meet with state legislators, attend committee hearings or take a tour of the Capitol. There is something for everyone at AARP Idaho's Day of Action at the Idaho legislature.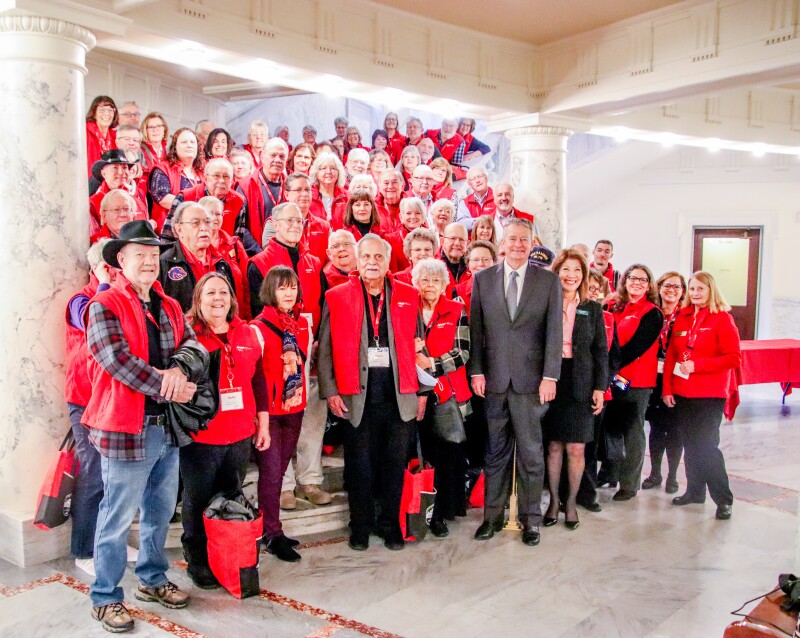 Enjoy lunch in the Capitol rotunda and see the legislative process in action. The event is free with registration. Come for the entire day or stay as long as you can.

WHEN: February 7, 2023, 7:30 AM - 3:00 PM
WHERE: Idaho Captiol, 700 W. Jefferson St., Boise, 83702
REGISTER HERE

We will start the day with a legislative briefing and a group photo. The Governor has been invited to join us for the photo. Afterward, select a guided tour of the Capitol (space is limited) or meet with your legislator. While we cannot guarantee a meeting, we will make every effort to schedule one.

If you select the option to meet with your legislator during registration, as a courtesy, please make sure you attend or let us know AT LEAST 24 hours in advance if you are not going to make it.

Legislators and others will be invited to join us for a lunch on the first floor of the Capitol. This is your chance to talk about AARP Idaho's legislative priorities using the talking points provided that day. In the afternoon, you are invited to attend a House or Senate committee meeting of your choice.

Be aware that parking is limited in downtown Boise, so plan accordingly. There are several parking garages that can accommodate all day parking. Some information on parking options can be found here.