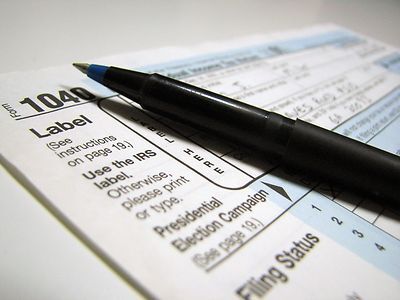 Beginning February 1, AARP Foundation is providing complementary tax assistance and preparation in Idaho through its Tax-Aide program. Please note, each tax site operates independently and may have a different start date.

ABOUT AARP FOUNDATION TAX-AIDE
AARP Foundation's Tax-Aide program is the nation's largest free tax assistance and preparation program. You do not need to be a member of AARP or a retiree to use this service, and all Tax-Aide volunteers are IRS-certified.

However, the pandemic has impacted how our volunteers can deliver this service. While we strive to meet the demands of tax preparation in Idaho, our volunteers have a limit to their capacity and certain protocols must be met. We appreciate your patience as we continue to navigate through these unprecedented times.

To view IDAHO TAX-AIDE LOCATIONS, PROTOCALS and HOURS OF OPERATION click HERE

For most sites these are the 2022 Idaho TAX-AIDE protocols, but please check this document for individual locations:

Most appointments will be made in person only although some sites will have phone appointments available.
We are only allowed 20 persons in our area at one time.
You will be met at the door, and a counselor will direct you to an appointment desk.
You may or may not secure an appointment the day you initially come in, so make sure you bring along all necessary documents.
We adhere to CDC guidelines, and masks are required. Do not visit any site if you have a temperature or don't feel well.
No dependents allowed; exception only for college students who need assistance with their tax returns. College students must bring their 1098T and an account summary from their college.
We will be preparing taxes by drop off method. At the time of your appointment you will be assigned a counselor, who will perform an intake interview. Your tax return will be completed after you depart the premises. A good phone number is necessary to contact you for questions. If a taxpayer is "married filing joint" both spouses must attend both appointments; drop off and pick-up appointments. Additional details of the process will be provided during the intake interview.
For a list of documents needed for Tax-Aide service click HERE
NOTE: The IRS will be sending out two new Letters directly to the taxpayers who received Economic Impact Payments (Letter 6475) and Child/Dependent Advanced Payments (Letter 6419). Taxpayers who receive either one or both of these letters must file a 2021 tax return even if they are not required to file. Bring these letters and your 2021 Tax Documents, Tax Returns for 2019 & 2020 with you to the Site. These letters are due to go out to taxpayers by the end of January or early February.
We appreciate your patience as we try to help as many people as we can this year.

For more information, visit the AARP Foundation Tax-Aide website HERE, call toll-free nationwide 888-227-7669 or Email: taxaide@aarp.org .

(please check by regularly as we continually update this website with the latest information available)