AARP Idaho and the Idaho Scam Jam Alliance hope you do - Join us September 8 in Nampa for this special event - Register here.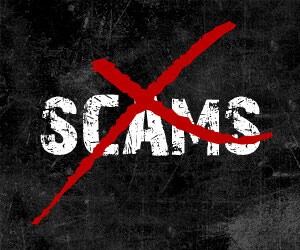 Join AARP Idaho, the Idaho Attorney General's office and the Idaho Scam Jam Alliance for this complimentary event. You'll learn the secrets of con artists while getting the tools and resources you need to protect yourself and your family. AARP equips you with reliable and up-to-date information, including insights about common scams targeting Idaho residents.

Experts from the Federal Trade Commission, Boise Police Department, Idaho Dept. of Insurance and Idaho Dept. of Finance will also discuss current scams and how to stay protected from fraud..

September 8, 2022
8:00 a.m. to Noon (doors open at 7:30 a.m.)
Nampa Civic Center
311 3rd St. S | Nampa, ID 83651

To view the agenda and RSVP visit : https://aarp.cventevents.com/NampaScamJam22
or call 1-877-926-8300. Registration is required.