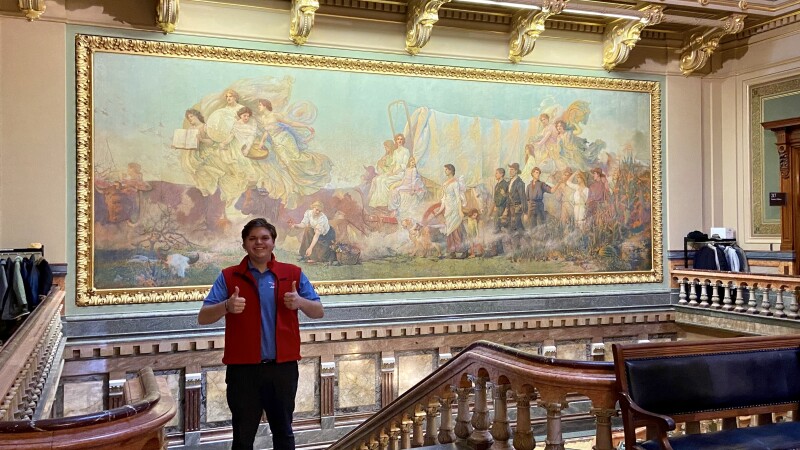 Fair warning: You will not hone your coffee-making skills at AARP. Instead, we really work to provide our interns with valuable learning experiences.

AARP Iowa student interns will have the opportunity to see the real world of engaging communities, empowering volunteers to be leaders and working collectively as a team. There are two paid positions available.

Advocacy Intern -
Working closely with the State Director this intern will support initiatives around local advocacy for safe streets, sidewalks, affordable housing and public parks. Assisting in communicating national and state policy and activity updates to volunteers/partners. Intern will develop in-depth knowledge on AARP priority issues and provide assistance in developing background information, gathering research, preparing educational tools which focus on AARP issues and campaigns. APPLY HERE

Communications and Outreach Intern -
Working closely with Associate State Directors of Communications and Outreach, this intern will support state plan activities for community and volunteer engagement. This includes helping to arrange and coordinate speaking engagements for AARP Volunteer Speakers, assisting with planning, scheduling, and organizing community outreach and advocacy events, and providing assistance in coordinating, scheduling, and planning training opportunities for volunteers. Intern will assist with state office communications via social media, including designing and scheduling posts. APPLY HERE

Desired skills and responsibilities:

Attention to detail
Ability to work independently and manage time effectively
Able to handle multiple projects
Team oriented
Public speaking and presentation skills
Intermediate to advance proficiency in Microsoft Office, Social Media Platforms (Twitter and Facebook)
Work will be performed remotely while the AARP Iowa offices are closed due to COVID.
Intern must be currently enrolled in an accredited college or university with a minimum GPA of 3.0.

For more information, contact Annie Woods.