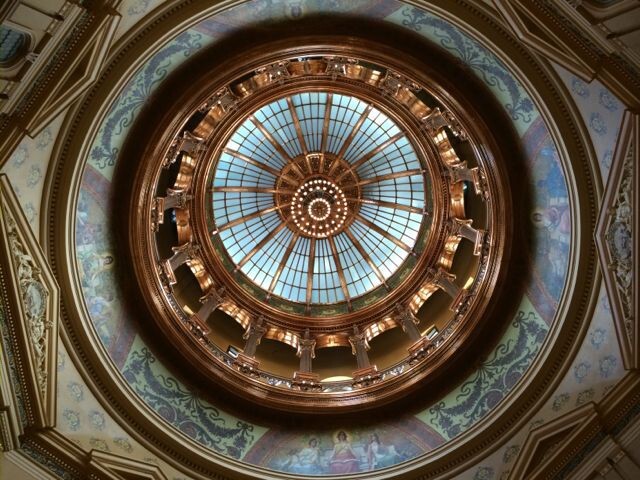 Kansas lawmakers, many of them new to the Statehouse as a result of the 2016 elections, will began their work in Topeka this week. You can be sure that AARP Kansas volunteers and staff will also be at the State Capitol working hard to educate legislators, both new and returning, about issues that impact those who are 50 and older.

Chief among the many issues is passage of the Caregiver, Advise, Record, Enable (CARE) Act, legislation that would help support our state's more than 345,000 caregivers. The CARE Act would enable hospital patients to designate a caregiver who would be informed of the patient's discharge from the hospital and be given instructions on how to take care of the patient, i.e. dispense medication, dress wounds, give injections, when the patient is at home and thus help prevent the patient from being readmitted to the hospital. Kansas is one of only 18 states that does not have the CARE Act.

AARP will also be pressing lawmakers to pass legislation to help Kansas workers who don't have access to an employer-based retirement plan. About 423,000 Kansas private sector workers, ages 18 to 64, work for businesses that do not offer a retirement plan. Helping workers save money through a portable, payroll deduction plan is important to their financial security.

In addition, AARP is working with the Kansas Department on Aging and Disability Services to begin the use of fingerprint-based national background checks of staff in the state's long-term care facilities. The purpose of the background check legislation is to ensure the safety of residents and to reduce the rate of abuse, neglect and theft through more informed hiring practices.

Many issues will be debated during the 2017 legislative session and AARP will be there to inform and educate legislators on ways to make Kansas communities more livable for residents of all ages. Affordable utilities, support for caregivers, protection from frauds and scams, and financial security are all critical to helping Kansans stay in their homes and communities as they age.

AARP Kansas, along with other state advocacy groups, will also continue to fight against further funding cuts and to protect services for Kansas seniors and those who rely on Kancare, the state's version of Medicaid.

If you already volunteer with AARP Kansas, we thank you. If you don't, and are interested in helping make Kansas a better place to live for all ages, please contact us by e-mail or by calling us at 866-448-3619.

Be sure to stay in contact with your local legislators and let them know what issues are important to you and why. Information about how to contact newly elected- legislators, as well returning lawmakers, can be found here or by calling 800-432-3924.