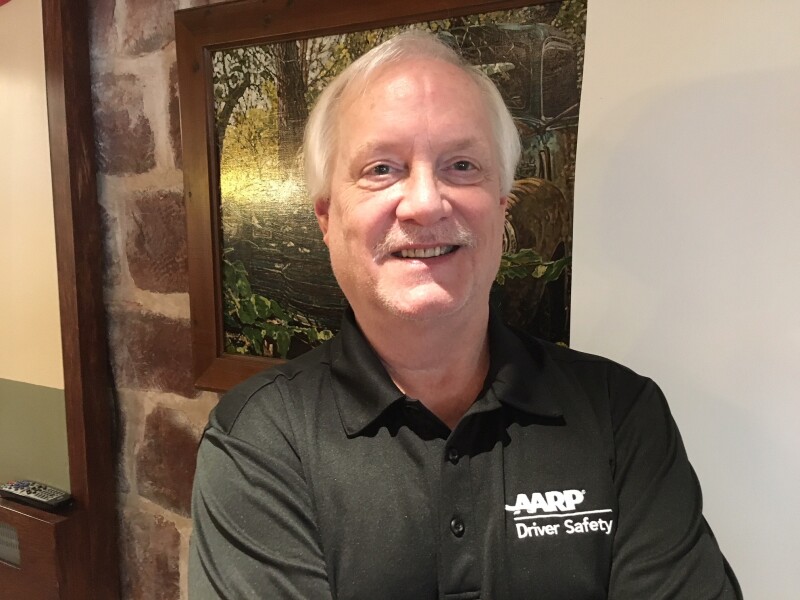 AARP Kansas is pleased to welcome Kevin Kneisley, Hiawatha, as the state's new Driver Safety Coordinator for AARP Driver Safety (ADS). Kevin joined ADS in 2017 as a Driver Safety instructor.

As the state coordinator, Kevin assists Driver Safety instructors throughout the state of Kansas in promoting safe driving classes, recruiting volunteers and working with local organizations to host sites for the classes.

Kevin brings a wealth of experience to the volunteer job. He has been an educator for 19 years in Kansas and Georgia. He was designated as an Apple Distinguished Educator in 2007. Kevin is a member the Brown County Historical Society and is a Certified Information and Referral Specialist for Aging and Disability.

Kevin has served in the US Army, worked in Washington, DC, and lived in Europe for nine years. He and his wife Janice have two sons who attend college.

To learn more about the AARP Driver Safety program, including how to become a safer driver and get a discount on your auto insurance, and to locate a Driver Safety course near you, visit AARP Driver Safety.