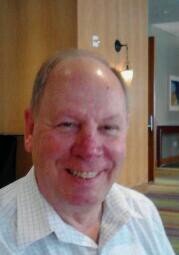 Working as a driver and safety expert for Greyhound Bus for 32 years helped prepare Roger Wallace of Kansas City, Kansas to take on the volunteer job of state coordinator for the AARP Driver Safety program in Kansas.
Roger was appointed to the position after serving in just about every capacity available from instructor
to district and zone coordinator to deputy state coordinator.
"My wife and I took our first AARP Driver Safety course in 2007, right after I retired," said Roger. "I was asked if I'd be interested in teaching the course and thought it would be fun since I had done new driver training for Greyhound." Roger, in his job as state coordinator, works with volunteer instructors throughout Kansas who not only teach the Driver Safety course, but also recruit participants, find locations to hold classes, work with
class sponsors, and market the course in their communities. And he's always on the lookout for new volunteers who are looking for ways to give back. Designed to meet the specific needs of older drivers, the course covers age-related physical changes, declining perceptual skills, rules of the road, and license renewal requirements. The course is available to anyone as long as they have a current driver's license.
Most Kansans who complete the eight-hour course are eligible for a discount on their automobile insurance. For information about the course, to locate a local class, or to be a volunteer, visit www.aarp.org/driversafety.