Our free, two-part webinar will help you start decluttering your life.


Decluttering, Downsizing & Organizing Your Stuff

Part 1: Tuesday, August 13, 2019
Part 2: Thursday, August 15, 2019
7 pm ET/6 pm CT/5 pm MT/4 pm PT/1 pm HST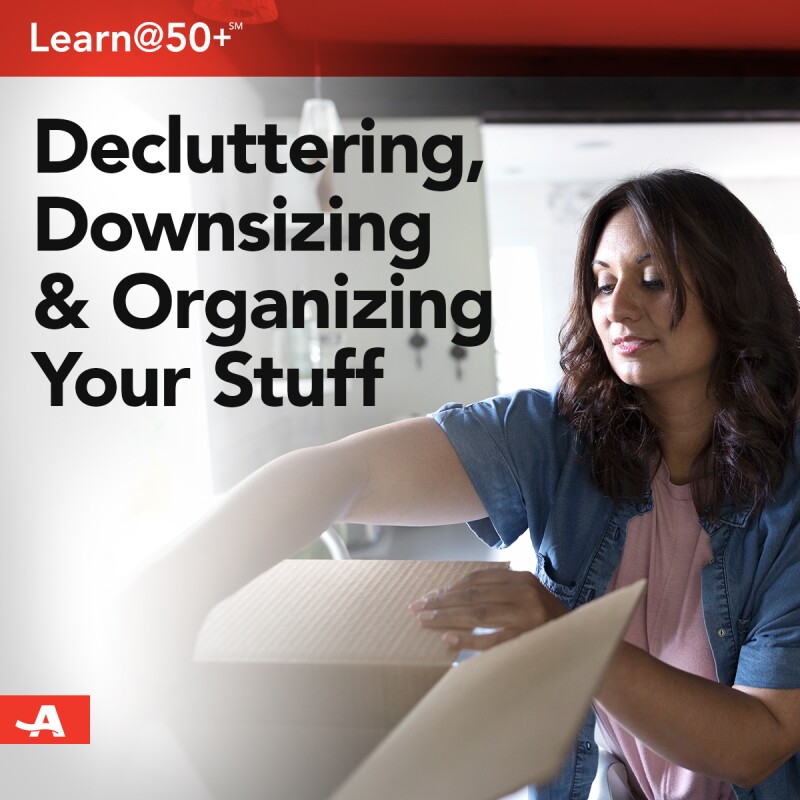 Look around. Are you so surrounded by the stuff in your house you don't know what to do with it—or how to find it when you need it? Maybe it's time to downsize and declutter. But where should you start?





Clean-up expert and TV personality Matt Paxton, featured on the A&E series Hoarders, will share organizing solutions at this free, two-part webinar—including his own experience helping his family declutter.




Whether you're cleaning out your own stuff or helping a loved one, Matt will help you learn more about:

Ways to manage the emotions we attach to physical items
Secrets to deciding what to keep and what to toss
Ways to organize medical records, legal and financial documents
The importance of decluttering and creating order in the digital age
Don't miss your chance to get your clutter under control. Sign up today!

Click here to register today!