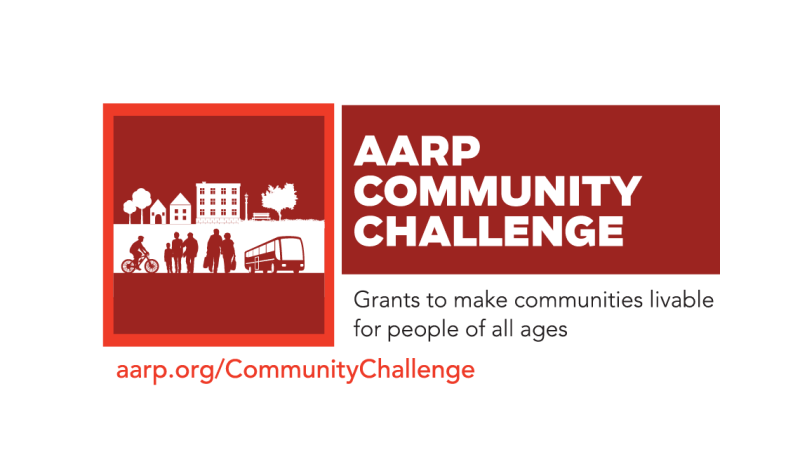 Today, AARP announced that eight Maine organizations will receive 2020 Community Challenge grants – part of the largest number of grantees to date with more than $2.4 million awarded among 184 organizations nationwide. Grantees will implement "quick-action" projects to create more livable communities across all 50 states, Washington, D.C., Puerto Rico and the U.S. Virgin Islands.

The Community Challenge grant program is part of AARP's nationwide Livable Communities initiative which helps communities become great places to live for residents of all ages. Since 2012, 71 communities in Maine have joined AARP's Network of Age-Friendly States and Communities. In 2019, the State of Maine was designated an Age-Friendly State under the leadership of Governor Janet Mills.

Grants were awarded for the following Maine projects:


Bicycle Coalition of Maine, Portland – Projects in three communities will improve pedestrian safety by increasing crosswalk visibility, shortening crosses, & calming traffic. These short-term demonstrations are critical first steps toward installing permanent pedestrian safety enhancements.
Citizens' Association of Liberty Lake, Liberty – Project will increase safe access to swimming & easy entry into two public swimming areas; new steps, handrails, and other amenities will be added. Picnic tables & benches will also be installed to encourage the public to spend time in these outdoor spaces.
Eliot Aging in Place Committee, Eliot – Project will ensure that residents benefit from a more vibrant public park when five new benches are installed, and spots are provided for people to rest during exercise or stroll along the river.
Fryeburg Age-Friendly Community Taskforce, Fryeburg – The community will create a recreation trail designed to be easily walkable by older adults & those with mobility challenges. The path will be a one-mile loop trail that features a pedestrian bridge, benches, and signage for people of all ages to enjoy.
Limestone Development Foundation/Age Friendly Limestone, Limestone – As part of a public park revitalization, volunteers will create a walking path around the area to increase opportunities for outdoor exercise.
Town of Dexter Age-Friendly Community Committee, Dexter – This project will create "Pop-Up Universities" to provide older adults with meaningful activities, and make improvements to increase seating at Wayside Park which will enable people with mobility challenges to navigate the park and enjoy public events.
Town of Millinocket, Millinocket – The project will enhance walking and biking safety for residents by adding calming measures in high traffic areas throughout the town.
Vision Hallowell, Hallowell – The purchase and installation of a 24-foot long aluminum ramp will allow convenient and easy access to Hallowell's busy waterfront bulkhead for older adults, people with mobility challenges, young children and those with strollers.
"We are incredibly proud to partner with Maine grantees as they work to make immediate improvements in their communities, encourage promising ideas and jumpstart long-term change," said AARP Maine State Director, Lori Parham. "Our goal at AARP Maine is to support the efforts of our state and our communities to be great places for people of all ages, backgrounds, and abilities. The coronavirus pandemic has only underscored the importance of this work."

View the full list of grantees and their project descriptions at www.aarp.org/communitychallenge and view an interactive map of all of the Community Challenge projects and AARP Maine's livable communities work at www.aarp.org/livable.