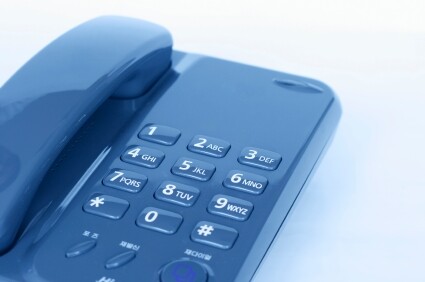 AARP Maine has been the lead opponent to FairPoint's proposed deregulation of the Provider of Last Resort (POLR) service in Maine since 2012. Nearly 3,000 Mainers 50+ signed a petition to save landline phones, and legislators received hundreds of phone calls and emails from concerned citizen this session.

"Because of our strong opposition, LD466 was significantly amended to slow down the process and includes strong consumer protections," said Amy Gallant, AARP Maine Advocacy Director. "AARP Maine gained critical protections in the fight to preserve basic landline phone service."

Consumer protections in the law include:

The law's immediate application is limited to the 22 most populous towns; a significant win compared to the originally proposed plan to deregulate service statewide.
FairPoint must meet service quality requirements, and if they fail to do so they will not be allowed to make any other changes to basic landline service.
Customers will be notified in their monthly bill of changes to their service and the Public Utilities Commission (PUC) will hold an informational public hearing in each municipality, notice for which will be posted in the local newspaper.
Customers will be grandfathered for one year, with guaranteed rates, terms and conditions.
The law prohibits the impairment, reduction or discontinuation of service.
The PUC must measure and report the impact of deregulation on customers, workforce, and service, and the legislature will have the opportunity to address any issues with the service changes.
For the municipalities that will continue to be regulated, customers will benefit from a rate cap in addition to a discount for low-income customers. Service quality requirements have been strengthened, and the PUC now has authority to both investigate and penalize failure to meet service quality requirements.

The bill passed into law last week and will be enacted late July. We will continue to closely monitor this issue as the rollout begins to ensure a consumer voice - your voice - is heard.
The Public Utilities Commission will oversee the changes to landline service and we will be monitoring the work of the Commission closely. If you continue to be concerned about the upcoming changes, and want to support our efforts you can contact the Public Utilities Commission at (207) 287-3831 or at maine.puc@maine.gov.
Sample script: I am concerned about the new law that will change FairPoint's basic landline telephone service in Maine. I urge you to carefully monitor the changes and to help all customers understand the changes happening in their communities.

Thank you again for your efforts in protecting basic landline telephone service in Maine.