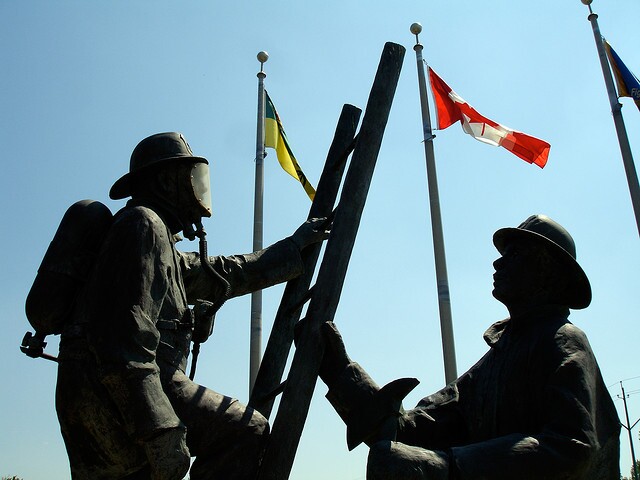 AARP Maine is collaborating with the American Red Cross (ARC) in Maine to raise awareness about fire prevention.

The ARC is continuing its statewide fire prevention and awareness campaign. The goal of the campaign is to reduce fire-related deaths and injuries by 25 percent over the next five years. In Maine, the top three areas where fires tend to start are the kitchen (62 percent), living room (8 percent) and furnace room (7 percent). According to the U.S. Fire Administration, people 85 and older have the highest fire death rate. In most cases fire casualties could have been avoided with the proper knowledge and correct fire safety standards.
Unfortunately for older Mainers, their risk of injury or death when a fire occurs increases if they have hearing loss or mobility concerns. AARP and the Red Cross recommend that every home have working smoke alarms, and that families practice emergency escape plans.
Simply put, smoke alarms can save lives. The odds of surviving a fire increase by 50 percent when proper steps are taken to make sure that the alarms are functioning correctly. As part of their Home Fire Preparedness Campaign, Red Cross volunteers are working in communities across Maine to test residents' smoke alarms, replace batteries and even install new smoke alarms when needed. To learn more call 207-874-1192 and select Option 3, or visit https://www.SoundTheAlarm.org/Maine.
Another preventive tactic is the development of an emergency escape plan, which can be a crucial way to save valuable time if a fire breaks out. The Red Cross strongly suggests developing a plan with two routes of escape from each room. If you or someone living with you has a disability, it's important to discuss what assistance they may need in case of an emergency. If a fire breaks out, each individual has on average only two minutes to escape a burning house. The early warning of a smoke alarm, combined with a practiced escape route, can save lives.
As part of its fire safety campaign, the Red Cross volunteers will also distribute AARP Fraud Watch Network scam/fraud prevention handbooks to Maine residents. AARP Maine is working with many collaborators to raise awareness about common scams and what all Maine residents can do to avoid them. Scammers have been known to target victims of natural disasters, home fires and deaths in the family by posing as fake charity agents or home repair sales people. The AARP Fraud Watch Network handbooks provide useful scam prevention information for the whole family. For more information about the AARP Maine's work on scam/fraud prevention, go to www.aarp.org/me or call 1-866-554-5380.
By working together, the two non-profits can more effectively help Mainers protect their families, property, and financial security.
Photo: istock - 2632492369_cd5b0c940b_z.jpg