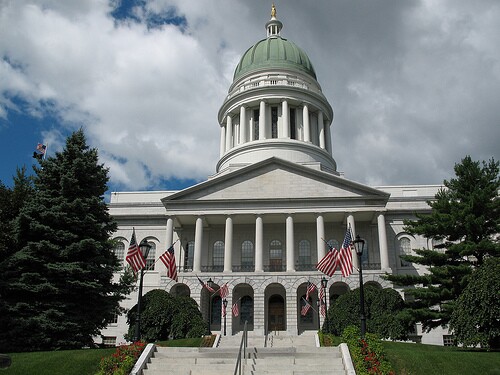 AARP Maine 2015 Legislative Priorities



KeepMEHome

AARP supports the proposals under the KeepMEHome Initiative aimed at helping older Mainers age in place including:

An affordable Housing bond to provide affordable housing to middle income seniors;
Property Tax relief for older Mainers;
Increased pay for direct care workers.


Health & Long-Term Care

AARP supports access to affordable, efficient long-term care services that promote consumer independence and choice. We will work to ensure that:

Maine people without health coverage, including 16,500 people aged 50-64, have access via the option to expand Medicaid;
State General Revenue programs such as the Medicare Savings Program and Drugs for the Elderly program are protected;
Home and community-based services dollars that allow people to age in place are protected and increased;
There is increased support for family caregivers and a call for action to hospitals to train caregivers on proper and appropriate care before discharging patients.


Consumer Protections

Many Maine people are struggling to make ends meet. We will work to:

Safeguard fair and affordable telecomm utility rates and services for ratepayers ensuring that existing consumer protections remain in place.


Financial Security

AARP supports private savings options for Mainers and will advocate for:

Adoption of a private, portable, Work and Save retirement plan that will empower all workers to have more control over their retirement savings.
A decrease in the credit "freeze" fees charged to Mainers trying to protect themselves from identity theft.


Livable Communities

AARP supports safe communities and 21 st Century pedestrian/bike policies that allow Mainers to age in place in their communities confidently and safely. We will support:

A transportation bond that includes funding for bike and walk projects.


Tax Reform

AARP is committed to ensuring that reforms made to state tax structures safeguard the financial security of Mainers 50+. As Maine addresses both the revenue and spending sides of the budget, a balanced approach is essential. In addition to raising sufficient revenue, state and local tax systems should follow the general guiding principles of equity, neutrality, administrative efficiency, and consistency with broader social goals.

Photo: Flickr - Fusionpanda