For the third consecutive year, AARP Maine will attend the annual Maine Human Resources Convention to support the recruitment and retention of 50+ workers, and to advocate for policies that enable those workers to reach their greatest potential. Why is AARP going to an HR convention? One-third of our members are still working. Some are looking to return to work.

The largest convention of its kind in New England, with nearly 900 participants, this year's Maine HR Convention takes place May 10-13 at the Samoset Resort in Rockport. Speakers will include Rob DeMartini, President and CEO of New Balance Athletic Footwear; Anand Giridharadas, author and New York Times reporter; Clayton Spencer, President of Bates College; and Dr. Kevin Strange, President of MDI Biological Laboratory. A full agenda for the four-day conference is available here.

One of the convention's goals is "to help the HR community make a difference – a profound, positive difference – in the business of employers, in the lives of employees, and in the vibrancy of our neighboring communities." In a similar spirit, AARP Maine staff will be on hand to provide and discuss recent reports about 50+ workers, their distinct contributions to the workplace as well as their concerns.

AARP's vision is that experienced workers have the skills to prosper in the job market and that society embraces and benefits from experienced individuals in the workforce. We do this by focusing on two key strategies:
• Engage in ongoing dialogue with employers to understand their critical business challenges and workforce needs.
• Equip workers 50+ with skills and resources that will help them leverage their competitive advantage in the job market.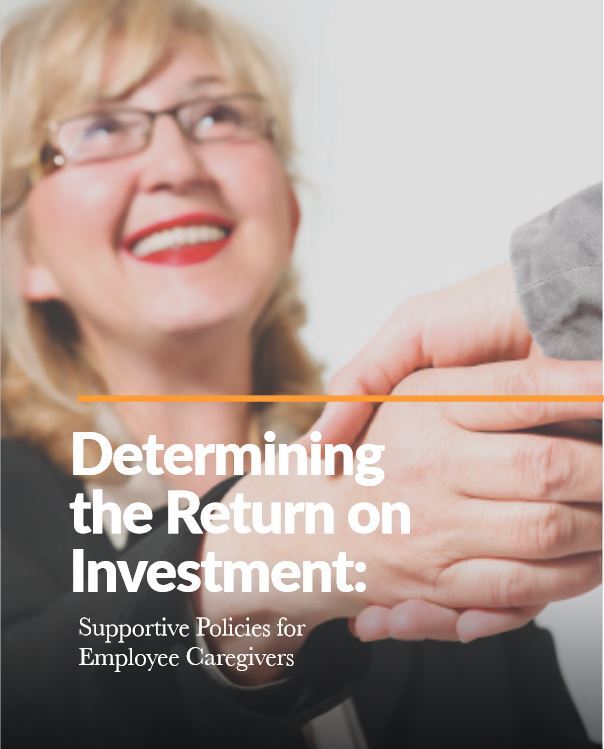 The most recent report by AARP is titled Determining the Return on Investment: Supportive Policies for Employee Caregivers. Produced in collaboration with the employer-focused coalition Respect a Caregiver's Time (ReACT), the report finds that companies that offer flextime and telecommuting policies to help their employees better manage family caregiving responsibilities see productivity increase and a financial return on investment.

"This first-of-its-kind report builds a compelling and much-needed case for workplace policies that allow employees to better manage their caregiving responsibilities," said Nancy LeaMond, Chief Advocacy and Engagement Officer at AARP, upon the report's release in April. "We now have evidence of direct, tangible benefits for businesses that have policies that support their employee caregivers. It comes at a time when business leaders, employees, and researchers are searching for approaches that can help support their employees who also provide elder care, which is set to grow dramatically with an aging population."

AARP provides a wealth of information, tools and tips for employers at its online Employer Resource Center.

Representing AARP at the Maine HR Convention will be Lori Parham, Maine State Director; Rich Livingston, Volunteer State President; Japhet Els, Outreach Director; Lindsey Etringer, East Region Advisor; and David Torresen, Senior Operations Associate. We look forward to making connections with the business community and HR professionals from all areas of Maine.