Please go to Age-Friendly Maine and 'like' us!

Did you know that Maine is the oldest state? And that our median age is 43 years old? At AARP Maine, we see opportunities in this data. In Maine, the Network of Age-Friendly Communities helps participating communities become great places for all ages by adopting such features as safe, walkable streets; better housing and transportation options; access to key services; and opportunities for residents to participate in community activities. Well-designed, livable communities promote health and sustain economic growth, and they make for happier, healthier residents – of all ages.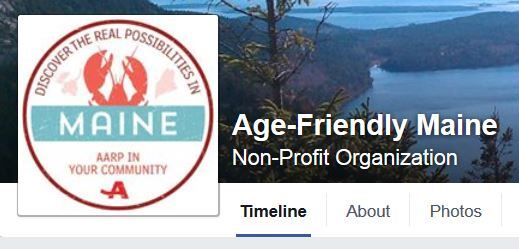 We have launched the Age-Friendly Maine Facebook page to support these efforts. The Age-Friendly Maine page promotes events, shares information about age-friendly community and economic development, and – most importantly! – provides a platform for age-friendly communities to learn from each other, brag about successes, share photos, and get ideas to overcome barriers. People who "like" Age-Friendly Maine will see the latest resources AARP offers age-friendly communities and will get the latest updates about age-friendly events in your community.

Age-Friendly Maine will feature resources to help make your age-friendly work easier. Communities will share their low-cost and no-cost solutions for making age-friendly changes.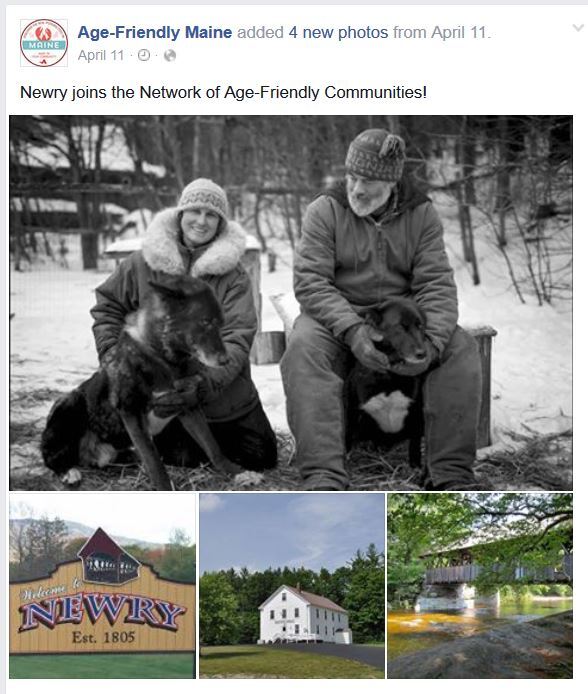 Municipalities throughout Maine – large and small – recognize that age-friendly communities are better places for all ages. Cities and towns are trying to develop infrastructure and policy that supports ongoing community involvement by their older citizens.

We know that what older residents need to age in the community makes a city or town a more attractive and welcoming place for people of all ages. The question is where to start. Another question in this day of tight municipal budgets is how much it will cost to make age-friendly changes that will have a positive effect on community and the local economy.

Age-Friendly Maine features the many age-friendly resources of AARP. Communities can share no-cost and low-cost solutions that they have implemented. Age-Friendly Maine is a great place to make connections with other communities and to ask questions!

Age-Friendly Maine provides the opportunity for people to share their experiences – to feature successes and to get ideas for working through the challenges.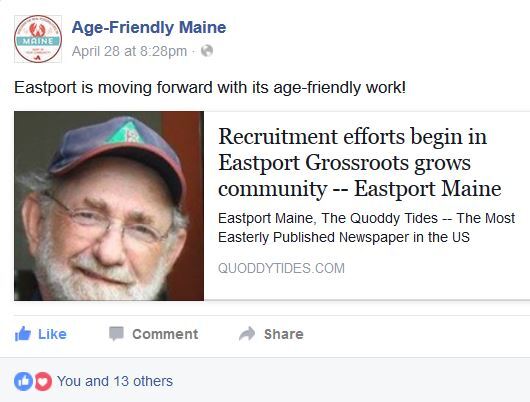 Do you live in a community that has joined the AARP Network of Age-Friendly Communities or that is in the process of joining? If you live in Augusta, Berwick, Bethel, Bowdoinham, Eastport, Ellsworth, Greenwood, Kennebunk, Newry, Paris, Portland, Saco, or Woodstock, you do! Age-Friendly Maine provides residents with the opportunity to engage with other communities, to share information and to learn from each other.

In response to your feedback, AARP Maine launched Age-Friendly Maine. Now, we need your help to make the page a community learning opportunity. Please share what you are doing in your town. We want to feature your communities through your posts! If you have pictures you can share, that is even better!

We look forward to hearing from you at Age-Friendly Maine!