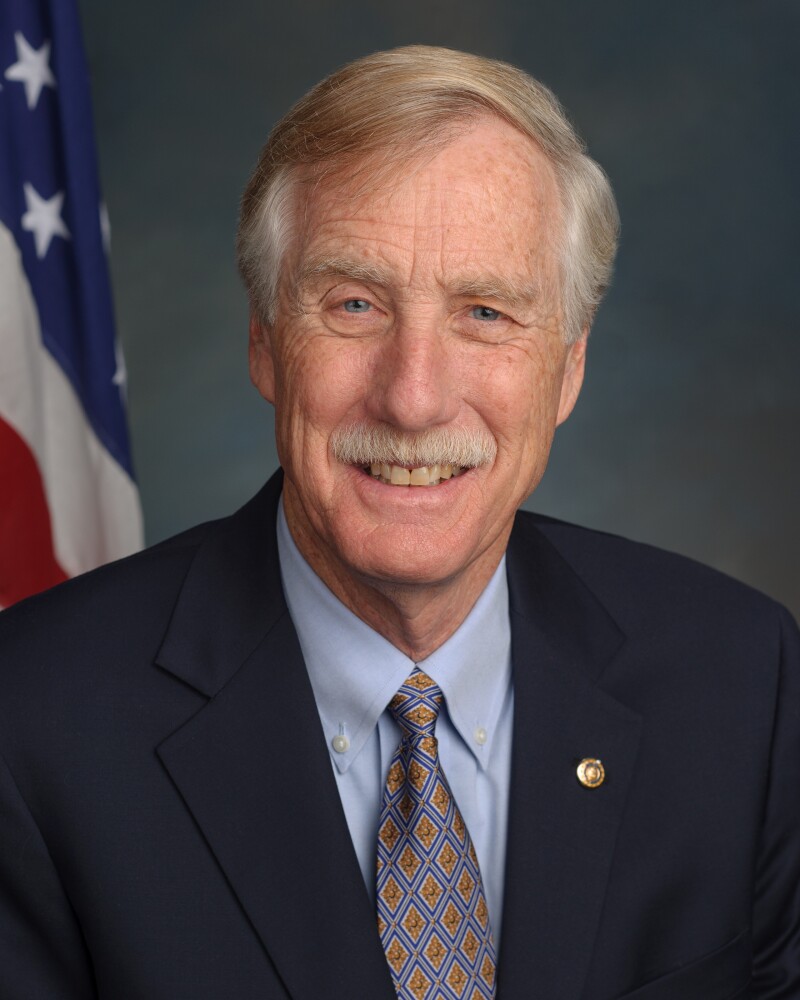 AARP Maine's Live Tele-Town Hall with US Senator Angus King on Health Care Reveals Senate Bill's Impact for Mainers 50+



Ten Thousand AARP Members Participate, Deep Concerns Raised



PORTLAND: Tonight, US Senator Angus King participated in a live AARP Maine-sponsored tele-town hall. The discussion focused on the newly-released Senate health care bill ( The Better Care Reconciliation Act) and the impact the legislation could have on Mainers 50+. Ten thousand AARP members from across the state joined the town hall meeting. Senator King and AARP Maine State Director, Lori Parham, answered many questions live during the call.



"I believe that one of the most important facets of representing the people of Maine is ensuring that their voices are heard and that their questions are answered, particularly when it comes to a debate of this magnitude that will affect so many lives," Senator King said. "I thank AARP Maine for giving me the opportunity to connect with their members, to listen to their concerns, and to speak to their questions. I am deeply concerned about how this bill will impact them, and I will continue to stand up for them every day in the Senate."



Senator King said several times during the tele-town hall that he intends to oppose the bill when it comes up for vote later this week.



The focus of the discussion, moderated by Parham, centered on multiple issues including the proposed age tax, pre-existing condition penalties, and cuts to Medicare and Medicaid (Maine Care).



"Behind closed doors, the bill has been crafted to include proposals that will mean higher costs and less coverage for Mainers, especially for people age 50 and older," explained Parham. "Proposed cuts to Medicaid, for example, are in the billions of dollars and would affect tens of thousands of Mainers including low and middle-income seniors in need of long-term care services and supports."



Provisions of concern to AARP Maine in the current bill include:



Allowing insurance companies to charge older Americans five times more for coverage than everyone else – an age tax - and reducing the tax credits that help them afford their coverage.
Cutting Medicaid, stripping away coverage from millions of Americans and leaving millions of seniors at risk of not getting the care they need.
Cutting funding for Medicare, leaving the door open to benefit cuts and Medicare vouchers.
Providing tens of billions in tax breaks for drug and insurance companies.


Questions poured in on a range of health care issues, and callers expressed their deep dissatisfaction with the Senate bill having been crafted in secret when so many will be adversely affected.



One caller raised concern over being able to pay for her diabetes medication if the bill passes and Senator King confirmed that her payment would likely increase. Another, a cancer patient with treatment costs of $8,000-$10,000 a month voiced the same worry. "Is there anything in this bill that will control prescription drug costs?" was also asked and the Senator responded "no, but there should be." Additional questions came through on Medicare and much of the discussion focused on cuts to Medicaid which will be particularly harmful in a state like Maine where 70% of nursing home residents are currently on MaineCare.



"I can't see how this bill does anything but hurt older folks in Maine," Senator King stated. "It substantially reduces the federal support provided by the Affordable Care Act, which in turn raises their premiums and forces them to reach deeper into their pocket to pay for insurance. And meanwhile, higher-income people get a tax break. It's a classic shift and shaft - and for a lot of older people in Maine, it means they're not going to be able to afford health insurance anymore, have to go without, and hope they don't get sick. This is a terrible bill, and I continue to urge my colleagues to work together to make meaningful improvements to the Affordable Care Act, not abandon it altogether."



The tele-town hall forum is one way AARP Maine invites its members to be a part of these important discussions and offers an excellent opportunity to have their questions answered on health care. Participants were contacted by telephone and invited to join the call and ask their questions live.



"AARP Maine is pleased to be able to provide opportunities like this for our members to engage directly with Maine federal lawmakers," said Parham. "The fact that thousands of AARP members joined this town hall shows us how important these issues are and how critical it is for our lawmakers to work together in the spirit of bi-partisanship to find sustainable solutions. We thank Senator King for joining us for this tele-town hall and for his efforts on behalf of Mainers 50+ and their families."



As with every member of the House of Representatives, AARP will hold all 100 Senators accountable for their votes on this harmful health care bill. AARP membership in Maine and across the country will be notified of each Senator's voting decision on the health care bill.



Additional resources:



AARP survey of Maine voters 50+ which shows that health care proposals are deeply unpopular among Maine's largest voting block: https://states.aarp.org/maine-survey-health-care-proposals-deeply-unpopular-among-voters-50/

Senate Unveils Health Bill — and It's Bad from aarp.org: http://www.aarp.org/politics-society/advocacy/info-2017/senate-health-care-bill.html?intcmp=AE-HP-FLXSLDR-SLIDE1

###

About AARP

AARP is the nation's largest nonprofit, nonpartisan organization dedicated to empowering Americans 50 and older to choose how they live as they age. With nearly 38 million members and offices in every state, the District of Columbia, Puerto Rico, and the U.S. Virgin Islands, AARP works to strengthen communities and advocate for what matters most to families with a focus on health security, financial stability and personal fulfillment. AARP also works for individuals in the marketplace by sparking new solutions and allowing carefully chosen, high-quality products and services to carry the AARP name. As a trusted source for news and information, AARP produces the world's largest circulation publications, AARP The Magazine and AARP Bulletin. To learn more, visit www.aarp.org or follow @AARP and @AARPadvocates on social media.