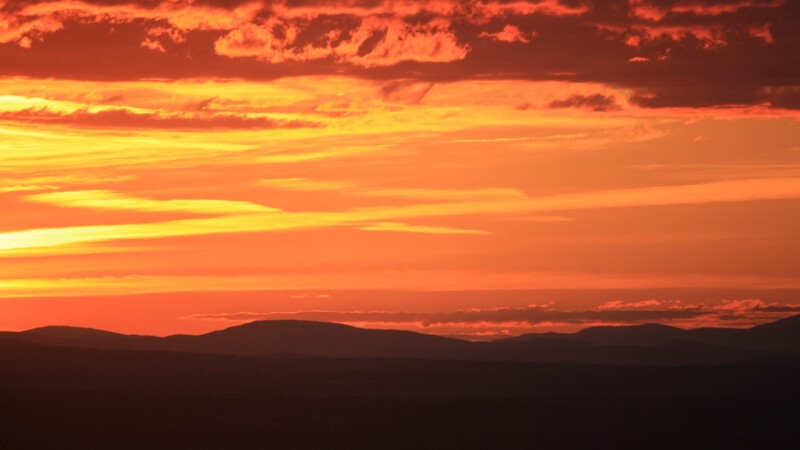 Firstly, as we continue to monitor the vaccine distribution plan in Maine, we'd like to share that Maine now has a link for people 70 and older to see where current vaccination sites are located. Please note that all sites require an appointment. Visit this link to learn more.

Like many other aspects of our advocacy work, our Tuesdays at the State House program has gone virtual! Two weeks ago, our virtual advocacy volunteers met with Senator Troy Jackson to discuss our legislative platform for 2021 and this week, our advocates met with Speaker Ryan Fecteau. We are seeking virtual advocates to join our team to fight for the issues Mainers 50-plus care about including health care, affordable utilities, and livable communities. For more information on how to sign up, visit this link.

A short conversation with AARP Maine Volunteer State President Pat Pinto is now available to watch on our YouTube page. As she embarks on her second term with our office, we asked Pat about her proudest accomplishments in 2020 and what she's excited to work on with us in 2021. Tune in here to watch.

In case you missed it, our Outreach Director Japhet Els was on WVOM talking about COVID-19 vaccine distribution in Maine, our information resources, and our 2021 goals including helping more working Mainers save for retirement. Listen here.

Also related to our 2021 advocacy work is the latest Bureau of Labor Statistics report, which reveals that 140,000 people lost their jobs in December, all held by women. This highlights COVID-19's disproportionate impact on working women and the complexity of economic recovery in the United States. Even in the best of times, women spend less time in the workforce due to caregiving, and this impacts their retirement. Accounting for 100 percent of job loss last month underscores why gender gaps must be considered in the face of COVID-19 and retirement security. We look forward to working with legislators this session on policies that support working women.

We'd like to remind you to join our efforts to expand access to high-speed internet access in Maine by taking the Maine Broadband Coalition's speed test to test your internet speed! That way, we can figure out what's really happening statewide in terms of access. Visit this link to get started and spread the word.

Don't forget to follow us on our Facebook page where, in addition to advocacy-related posts, we also share feel-good stories, Maine history facts, events, and more. Looking for new reads? Maine-authored stories about Maine and Maine viewpoints are rich and varied. Now may be the time to dive into some essential Maine reads and enrich your awareness of our state and your sense of being a Mainer! Check out this list from the Portland Press Herald of must-read books by Maine authors.

As always, keep up to date on scam and fraud information here on our website. Our latest posts include "COVID-19 Vaccine Scams" and this post on our Scam Map. In addition, Phil Chin, a volunteer spokesperson with the AARP Fraud Watch Network in Maine is here to tell you all about what's called "The Grandparent Scam." Watch his video on our Facebook page.