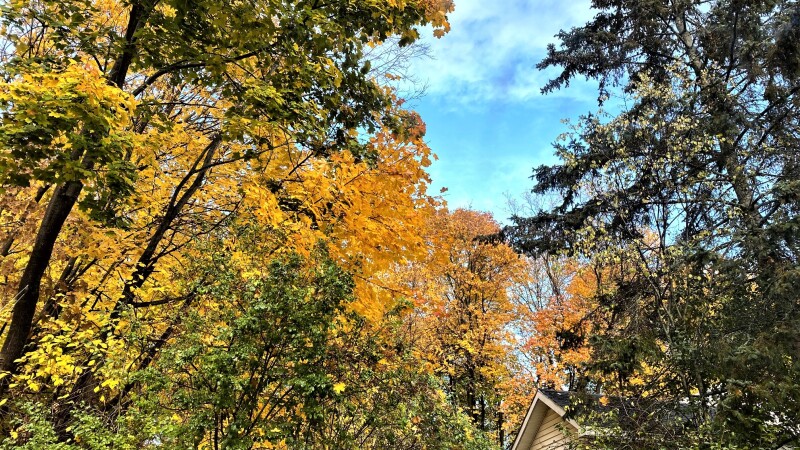 Firstly, check out this video to learn more about this year's AARP Maine Andrus Award winner Star Pelsue and the difference she's made in the lives of others through her volunteer work and dedication to serving the common good! Star has been a tireless advocate for Mainers 50+ as an AARP Maine volunteer, and also volunteers for several other organizations including Ronald McDonald House Charities, Wayside Food Programs, Osher Lifelong Learning Institute, and Victoria Mansion. She is also a member of Legacy Scholars, 100 Women Who Care, and the League of Women Voters of Maine. To read more about the Andrus Award and Star, visit our feature here.

November is National Veterans & Military Families Month. AARP Maine honors all veterans this month and every day. We thank you for your service and your sacrifices. On November 10th, the U.S Marine corps turned 245 years old. Please join us in honoring Marines past and present.

Do you know an exceptional veteran who has made an impact in your community? Honor that veteran by submitting a 500 word essay with a photo telling us about the difference they have made to others. Your nominee will be entered for a chance to win $1,000 and a matching $1,000 to the nonprofit or Veterans Affairs Medical Center of their choice! For more information and to enter, visit this link.

In other news, we are happy to announce that the Interior Department has granted free lifetime entry into national parks, wildlife refuges, and other federal lands for veterans and Gold Star Families. Secretary of the Interior David Bernhardt announced the initiative last month, saying, "With the utmost respect and gratitude, we are granting veterans and Gold Star Families free access to the iconic and treasured lands they fought to protect starting this Veterans Day and every single day thereafter." Read more here!

November is also Maine Family Caregivers Month. Please check out our state-specific Family Caregiver Resource Guide here on our website. With many organizations offering different types of help and services, it can be a challenge to sort out the specific type of help or services best suited for your needs. No matter where you are in the continuum of caregiving, our resource guide will provide a starting point to help you find the resources and support you need throughout your caregiving journey. We hope this guide will help you get the type of assistance you need including government and nonprofit resources both in-person and online. We also hope the guide will help you discover, if you have not already, that you are part of a community of caregivers and caregiver supporters, and are truly not alone.

Lastly, check out this article on the work of the Racial Justice Fund, a new initiative of the Maine Justice Foundation. AARP Maine is honored to be a Founding Donor and to have joined leaders statewide in combating racial injustice and inequity in Maine.

As always, keep up to date on scam and fraud information here on our website. Some of our latest posts include "Veterans Scams" and "COVID-19 Cyber Shopping Scams."

Events
AARP Maine announces numerous upcoming events on our social media accounts, including our Facebook page, as well as here on our website.

Sea Change Yoga Series: We are thrilled to continue our yoga class offering through the Fall. Using yoga to bring awareness to the body is one way that we can soothe a stressed mind and bring more calm into our lives. This series consists of Friday morning 40 minute yoga classes led by Anne Esguerra of Sea Change Yoga and will involve gentle movement and guided breath to help reduce anxiety, promote respiratory health, and find our way back to ourselves. For more information & to register, visit this link. We are also making videos available for you to watch at your leisure; check out this feature to learn more.