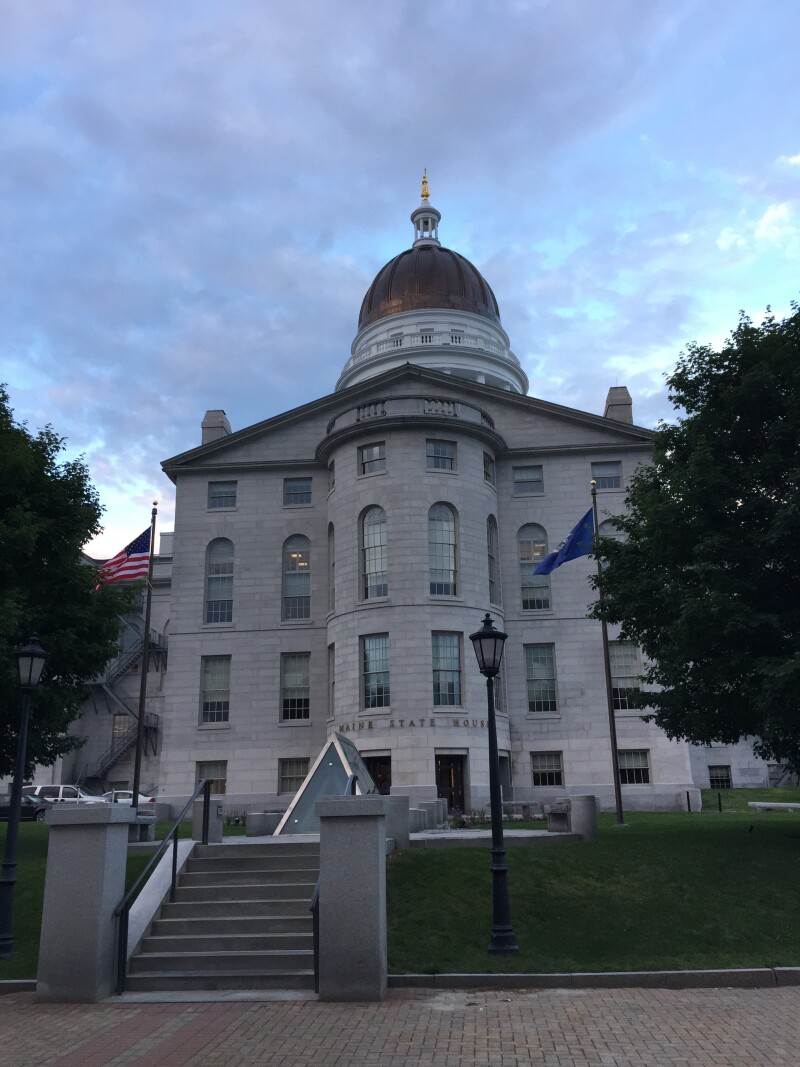 AARP Maine Fought Hard and Won Key Legislative Victories in 2015
After a long, challenging legislative session, AARP Maine is proud of the successful results which will have a positive impact of Mainers in 2015 and in the years to come. Maine staff and a team of dedicated volunteers made their voices heard in Augusta and we are pleased to report some of the outcomes:

The budget passed without the proposed cuts to Medicare Savings Program and Drugs for the Elderly, which would have impacted the ability of over 40,000 Mainers to cover the cost of their health care and prescription drug costs.
The CARE Act, An Act to Allow a Patient to Designate a Caregiver in the Patient's Medical Record, was passed unanimously by the legislature. The governor vetoed the bill, but the House overrode the veto within the hour. The Senate overrode the veto on July 16th. This bill, which will be enacted on October 15th, allows Maine's 178,000 family caregivers to be actively engaged in the discharge planning process of their loved ones from the hospital to home.
The Credit Freeze bill, An Act to Amend the Allowable Security Freeze Fees Charged by a Consumer Reporting Agency, eliminates the current fees to place or remove a security freeze on one's credit report. It, too, received unanimous support in the legislature only to be vetoed. The House and Senate swiftly voted to override the veto to ensure that all Mainers can utilize the most effective form of identity theft protection at no cost.
Work and Save, An Act to Promote Individual Private Savings Accounts through Public-Private Partnerships, was carried over by the committee for further work next session. Also "carried over" in the next legislative session are a number of bills that would deregulate and potentially eliminate basic landline phone services. AARP Maine is opposed to any measure that would jeopardize the dependability and reliability of a landline phone. We will be participating in a stakeholder process for both issues.
Only two bonds were passed this session, one of which is An Act to Authorize a General Fund Bond Issue to Support the Independence of Maine Seniors. As a result, $14.5 million will be allocated to building new homes for Mainers who are in need of a more accessible and more affordable home, and $500,000 will be allocated to the weatherization of existing homes. Four of these housing projects will be built in counties with fewer than 100,000 people, thereby ensuring that the most rural parts of the state are prioritized.
These are just a few of the 36 legislative initiatives on which we worked this session.
We had a strong and consistent presence at the State House throughout the session. AARP volunteers participated in public hearings and work sessions, hosted a very popular and well attended Lobby Day featuring all Maine-made food and refreshments, hand delivered hundreds of petitions to legislative leadership against the proposed budget cuts, and spent time building relationships with legislators of all political parties to ensure the voices of AARP's 230,000 Maine members and all older Mainers were heard loud and clear at the capitol. Thank you to our volunteers!