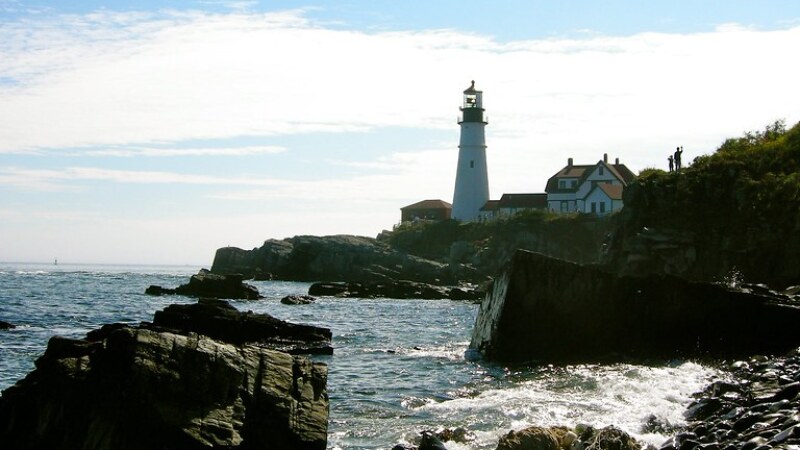 This week, AARP Maine announced our commitment to #ProtectVoters50Plus this election season with a video from our Volunteer State President Pat Pinto, as well as a feature here on our website. Leading up to November, Mainers and all Americans 50+ deserve to vote safely, and candidates need to address the issues that matter to us: Protecting Social Security and Medicare, and lowering prescription drug prices. Learn more at aarp.org/election2020.

On Friday, AARP Maine recognized two special occasions. Friday was Purple Heart Day—the Purple Heart is the oldest military award still presented to American service members, and we asked you all to join us in remembering and honoring all 1.8 million recipients past and present. Friday was also our intern Harrison's birthday. We wished him a happy birthday on Facebook and thanked him for all of the hard work he does for us on behalf of Mainers 50-plus and their families!

In other news this week, our Communications Director, Jane Margesson, spoke to WLOB Radio about the 2020 elections and AARP Maine's commitment to elevating the issues Mainers 50-plus care about. To listen, visit this page and scroll down to Part 8. On Thursday, our Outreach Director, Japhet Els, was on WVOM's George Hale Ric Tyler Show to talk about high-speed internet, the issues we're focusing on this election season, voting safely, and more. Listen here.

As we continue to remind Mainers to fill out the #2020Census, this week we shared the news that the Census Bureau announced this week: data collection will end early with a new closing deadline of September 30th, a month sooner than previously announced. Respond to the Census today online at 2020census.gov, by phone (1-844-2020), or by mail to ensure that Maine's voice is heard in government and our communities receive the funding they deserve for the next ten years.

Lastly, check out this post for our latest scam information, titled "COVID-19 Contact Tracing Scams."

Events

AARP Maine announced numerous upcoming events on our social media accounts, including our Facebook page, as well as here on our website.