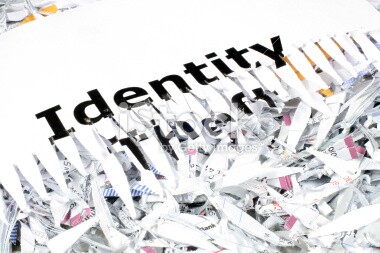 ID Thieves Embrace New High-tech Tools as Consumers Fall Further Behind in Fight to Protect Their Identities



New report reveals consumers are stuck in analog world as ID thieves go digital



PORTLAND: A new nationwide survey shows that consumers continue to put themselves at risk of identity theft by ignoring simple protection tips like shredding personal documents, checking credit reports and locking mailboxes. But the report, along with recent eye-opening interviews with convicted ID thieves, reveal Americans are falling even further behind in the fight to protect their identities as scam artists go digital.



The report, " Identity Theft: Who's at Risk?,"shows Americans continue to ignore time-tested consumer protection tips that are known to help protect personal information from identity thieves. For example, only six-in-ten (59%) of Americans regularly lock their mailboxes. More than one-in-five (21%) of Americans say they never shred any of the personal documents that could be used to steal their identity. Over half (54%) of Americans ages 18-49 have left at least one valuable personal item in their car (e.g. purse/wallet, paystub, laptop) that could be used to steal their identity.



But according to consumer protection experts, the more troubling findings of AARP's survey show Americans are even less prepared for new high-tech attacks. For instance, the report shows over one-in-three (35%) of Americans have not set up online access to all of their bank/credit card accounts. It gets worse among older adults as more than four-in-ten (42%) of Americans age 50+ have not set up such access. More than four-in-ten (45%) of Americans admit to using the same password on two or more of their accounts. Almost half (49%) of Americans have not changed the password on their online bank account in the past six months.



The danger of leaving these online doors open to ID thieves was amplified during recent AARP interviews with a convicted ID thief. Alice Lipski (not her real name) is the subject of a new article, " She Stole My Life" in the October/November issue of AARP the Magazine . Alice's crime included a mix of the usual approaches like sifting through stolen mail with other more high-tech advances that allowed her to digitally erase victim's lives while assuming their good names and credit. "Nowadays it's all about technology, and if you know what you're doing with it, it's easy for me to take over your life," says Alice.



"Identity thieves are as creative as they are relentless," says Jane Margesson, AARP Maine Communications Director. "Nationwide it is estimated that every two seconds someone's identity is stolen, and identity theft is the top scam in Maine. AARP Maine hopes this survey will help highlight some of the ways consumers of all ages can protect themselves."



Doug Shadel, the AARP fraud expert who authored the magazine piece, agrees: "It's chilling to hear how Alice so nonchalantly and easily ripped apart the credit and lives of her victims," he says. "With just a few simple pieces of information like a credit card number and password, she was able to digitally erase and assume the lives without her victims' even realizing it. Her story and those of con-artists like her should be a wake-up call for consumers."



AARP's survey showed that forty-four percent of Americans age 50+ who own smartphones do not have a passcode on their smartphones. Other survey results included:



Twelve percent of Americans age 18 or older have been subject to identity theft in just the past 12 months.
Over half (52%) of Americans do not check their free credit report annually.
Just 14% of Americans say they subscribe to identity theft protection services such as Lifelock, Identity Guard, or LegalShield.
Just 17% of Americans check their credit regularly with one of the credit bureaus.


In an effort to arm all Americans with the tools and resources they need to spot and avoid scams, and avoid identity theft, AARP launched the Fraud Watch Network. A free resource for people of all ages, the Fraud Watch Network offers real-time alerts about the latest scams in your state, a guide to outsmarting con artists, help for those who have been victimized, and easy tips for consumers' daily lives from identity theft prevention experts. The public can sign up free of charge at www.aarp.org/fraudwatchnetwork or by calling 877-908-3360.



A central tactic of AARP's new Fraud Watch Network is to learn from the con artists themselves. "For too long we've been playing catch up with the bad guys," says Shadel. "As our survey shows, today's consumer protection tips are rarely enough to spot and stop tomorrow's attack. We're going straight to the source to learn how scammers operate, and sharing that information with consumers who want to keep a step ahead."



For more information about AARP's work to combat fraud in Maine, go to www.aarp.org/me or contact AARP Maine Communications Director Jane Margesson at jmargesson@aarp.org or (207) 229-5628.



###



AARP is a nonprofit, nonpartisan organization, with a membership of nearly 38 million, that helps people turn their goals and dreams into real possibilities, strengthens communities and fights for the issues that matter most to families such as healthcare, employment and income security, retirement planning, affordable utilities and protection from financial abuse. We advocate for individuals in the marketplace by selecting products and services of high quality and value to carry the AARP name as well as help our members obtain discounts on a wide range of products, travel, and services. A trusted source for lifestyle tips, news and educational information, AARP produces AARP The Magazine, the world's largest circulation magazine; AARP Bulletin; www.aarp.org; AARP TV & Radio; AARP Books; and AARP en Español, a Spanish-language website addressing the interests and needs of Hispanics. AARP does not endorse candidates for public office or make contributions to political campaigns or candidates. The AARP Foundation is an affiliated charity that provides security, protection, and empowerment to older persons in need with support from thousands of volunteers, donors, and sponsors. AARP has staffed offices in all 50 states, the District of Columbia, Puerto Rico, and the U.S. Virgin Islands. Learn more at www.aarp.org.