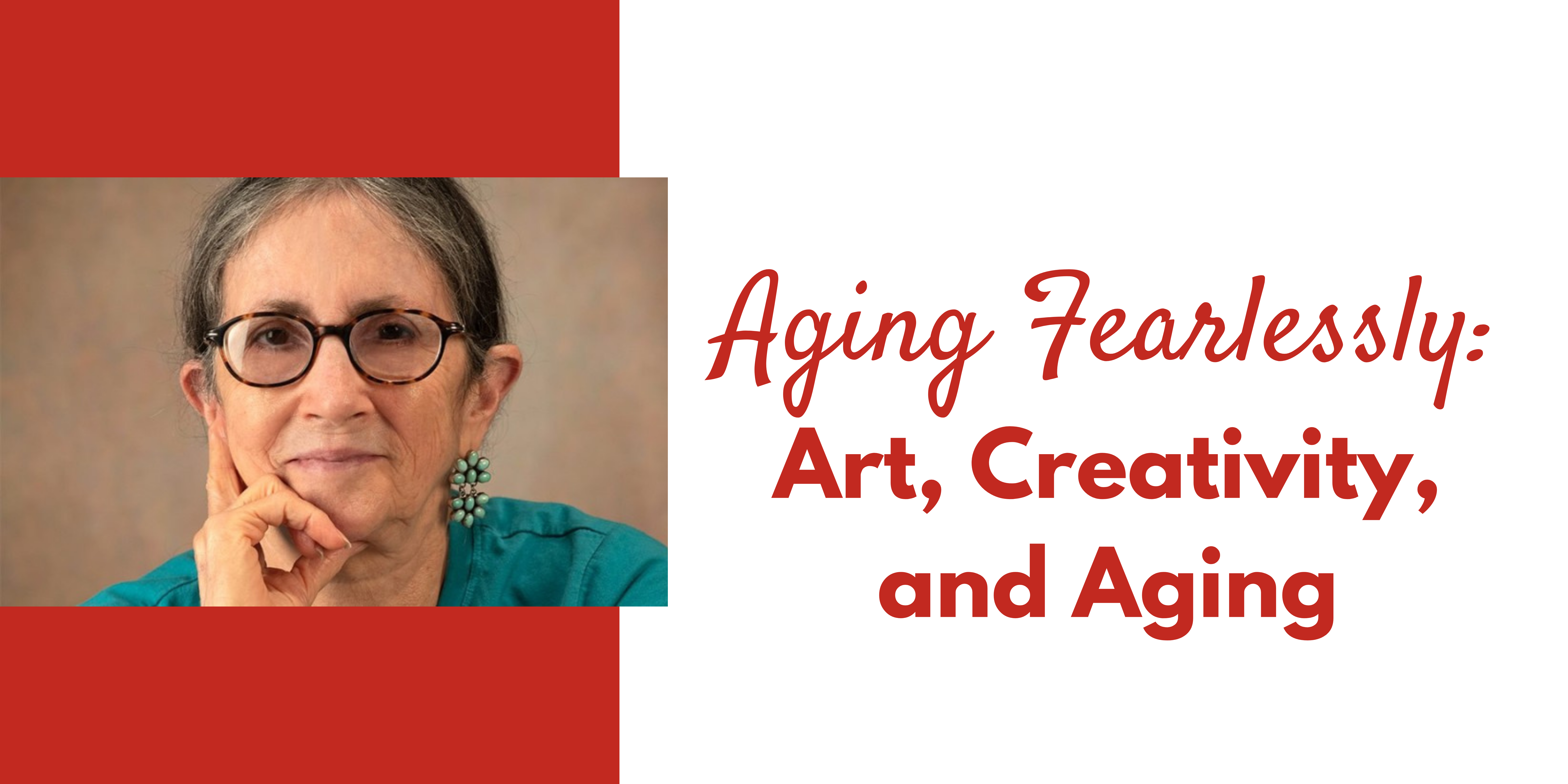 Are art and creativity important as we age? Or is this just another sector clamoring for attention as the next best thing to help us keep our synapses snapping? According to the National Institute on Aging, "participating in the arts may improve the health, well-being, and independence of older adults, and help with memory and self-esteem." Gerard Puccio, PhD, chair of a college creativity center, suggests that "creativity builds resiliency. It teaches you you're not a victim of your circumstances."

An article in by Barbara Bagan, PhD, in Today's Geriatric Medicine notes that "making art is an essential, vital component of activities that offer a wide range of health benefits even reducing the depression and anxiety that are often symptoms of chronic disease." Other research shows that the imagination and creativity of older adults can flourish in later life even for people with Alzheimer's or Parkinson's disease.

But what is "creativity?" A Georgetown University psychiatrist, Norman Rosenthal, MD, defines it as "having the ability to make unexpected connections, to see commonplace things in new ways or usual things that escape the attention of others." This reminded me that one summer day on vacation, I laid down on some grass to get an ant's view of the world. I was amazed at the wealth of little critters and colors that I saw at such close range. I'm not sure it stimulated my creativity, but it was a lot of fun and I can still recall what I saw.

Other ways to trigger your creative juices include being playful, traveling, and doing things you've never done before. Even viewing art in a museum can stimulate creative thoughts (why did this artist include that scraggly dog in the painting?). Kentucky poet Gregory Welch says that he has "opposite days" where he turns his routines upside-down for twenty-four hours and new perspectives pop into his head. This seems a bit extreme for me but then, I can't write poetry. Meatloaf for breakfast anyone?

If the "arts" are just one segment of creativity, that means there is literally a world of options to consider. Looking back over my life I realize I've used creativity in many areas from designing a sweater pattern and experimenting with new recipes, to planning our perennial flower gardens and even considering how to encourage legislators to support a bill important to AARP Maine.

I have to admit that in the "fine arts," I had no early success. As a child I drew rudimentary, stick-figure pictures while some classmates composed realistic images of a house or "mommy." On the other hand, I loved making dioramas in grade school. I recall painting cloudy skies on the inside of a grocery box, crafting trees out of dyed Q-tips, and making a fence from toothpicks. I had no idea that was "art" and I was being creative.

Some experts suggest that everyone is creative, that it is a renewable resource that never runs out. And I've learned that even drawing is a skill you can learn. Thirty years ago, a friend gave me Drawing on the Right Side of the Brain by Betty Edwards, a fascinating book that teaches you how to mute the logical left side of your brain and let the artistic right side take control. I was amazed that it actually works. You learn how to really see what you're drawing rather than making assumptions about what an eye should look like, or the colors in a group of rocks.

When my husband and I retired to Deer Isle we found that almost every other person is an artist or has an art studio or gallery in their home. We had to fall in line. After we designed our home (without an architect) and did all the interior finishing (a giant six-year craft project), we looked for new creative outlets. Don made elegant walking canes, stunning tables, and "Snow White" mirrors, while I taught myself watercolor painting. Once or twice a month we had a "sketching afternoon" where we'd sit by the ocean or take a hike to find a memorable scene to draw. Such lovely memories.

I hope I've encouraged you to explore your creative options. For my next post I'll focus on family caregiver issues. As always, if you have any questions, comments, or would like to suggest future blog topics, please write to me at me@aarp.org and put "blog" in the subject line. See you in two weeks!

© 2021 Suzanne Spitz Carmichael

Exciting news……starting October 20th, I'll be hosting a new public affairs program on WERU-FM the third Wednesday of every month, 4-5 p.m. "50+ Aging in Rural Maine" will explore issues that we face as we age in our rural communities. The first show is a "View from Augusta: What This Year's Maine Legislature Did for Folks 50 and Older," featuring our own Japhet Els and Bridget Quinn as my guests.