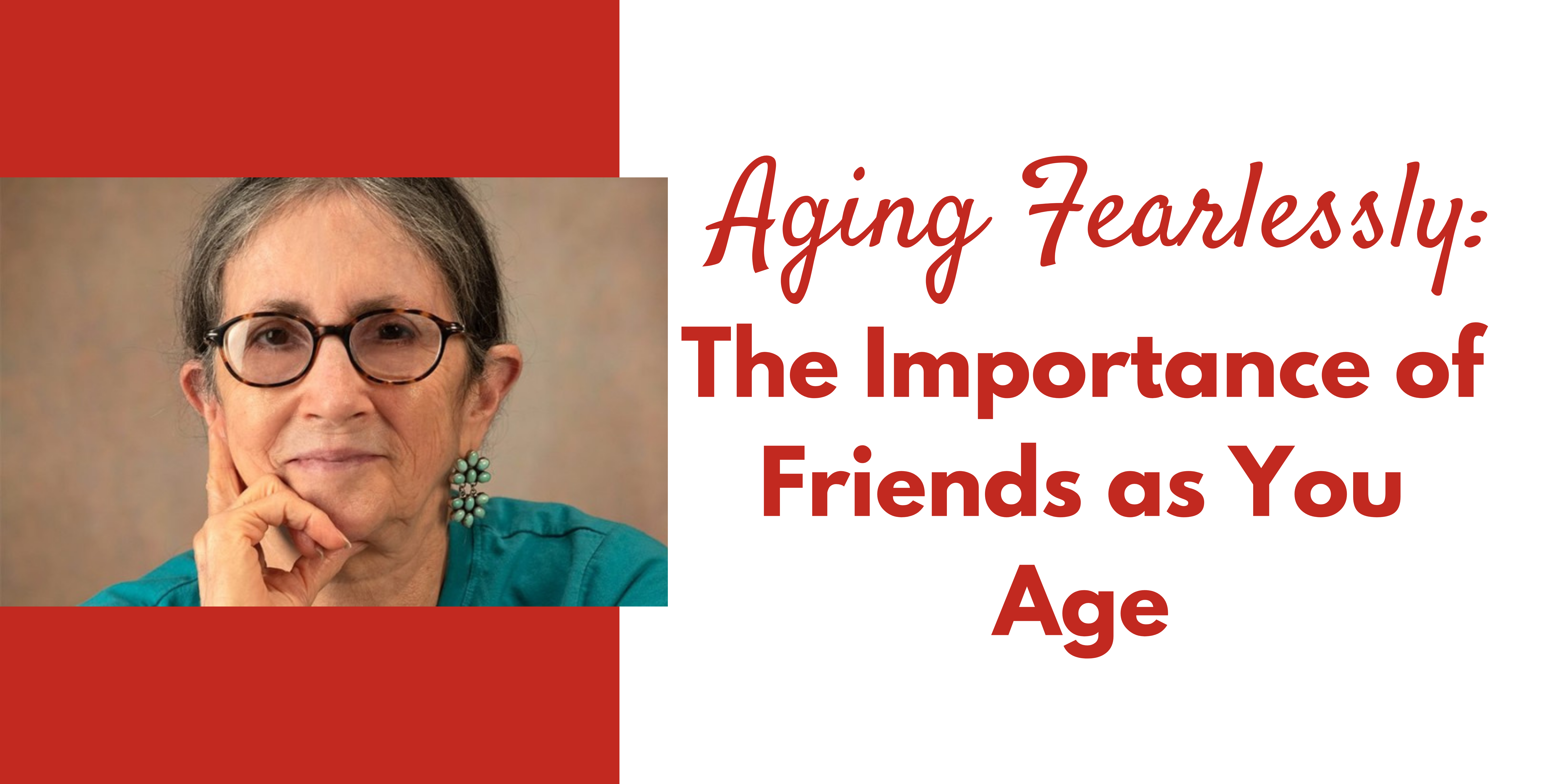 One of my readers suggested this topic, a subject I hadn't thought about before, so thank you, and keep those suggestions coming! Like almost every other issue I've explored on this blog, friendships can lead to better physical health, better mental health and will clean your oven (whoops, no, that doesn't sound right). But there are serious benefits to having friends.

William Chopik, an assistant professor of psychology at Michigan State University, says that "as we get older, our friends begin to have a bigger impact on our health and well-being, even more so than family." As we age, he notes, we are likely to "prune away" friendships that are more superficial, focusing instead on ones that are "deeper and make us happy."

According to a series of reports from AARP Research, two-thirds of adults have someone they consider a close friend, and on average, most Americans have four close friends. Multi-generational friendships, which often originate in the workplace, are also important. These connections offer a diversity of perspectives and experiences that connect us to issues and activities that we might not otherwise consider. In fact, an AARP survey found that 37 percent of adults have a close friend who is at least 15 years younger or older.

Friends who can join you in activities or that you can rely upon are especially important if you are "solo aging." That defines my situation since I'm a widow living alone and have only one relative, who lives in another state.

Eleanor Haley, Program Director and Co-Founder of whatsyourgrief.com, notes that "having a [friendship] support system has been linked to better coping skills and a reduced desire to isolate." According to the 2019 National Poll on Healthy Aging, sponsored by AARP and Michigan Medicine, one in three adults say they lack regular companionship, and one in four say they feel isolated from other people at least part of the time.

Some of us may not have a friendship support system because we failed to find the time to sustain friendships. My husband and I were an "island of two." We were each other's best friend and so happy together, there wasn't much room for anyone else. Throughout our 46-year marriage we had acquaintances but very few close friends, and we weren't very good at making time even for those special people. Since Don's death, I've reached out to several folks that once meant a lot to me. I'm working now to nurture these relationships and make time for good conversation and mutual support.

Another blog reader asked me: how do you find new friends as you age? A great question. Perhaps you've recently retired, or moved, or your best friend died. An AARP web article suggests making a list of characteristics you'd like a friend to possess. Are you looking for an outdoors type to join you in hikes or beachcombing? Someone who loves pets, is a "foodie," a bookworm, or collects antiques? Your list can help suggest where you might find that new friend— by signing up for an outdoor activity at a local park, joining a book club or volunteering at the local pet shelter or, my favorite: volunteering for AARP Maine. Need more hints? Check our AARP's "Never Too Old to Find New Friends" for a list of 15 ways to connect with others and form fulfilling relationships.

Before I leave this topic, here are four quotations you might enjoy:
"A friend is, as it were, a second self." —Cicero
"I don't need a friend who changes when I change and who nods when I nod; my shadow does that much better." —Plutarch
"Friendship is almost always the union of a part of one mind with the part of another; people are friends in spots." —George Santayana
"Friendship is the shadow of the evening, which strengthens with the setting sun of life." —Jean de La Fontaine

My next blog post will feature another reader-suggested topic: "Talking Openly about Hearing Loss." Meanwhile, if you have any questions, comments, or other great ideas about topics you'd like me to consider, please write to me@aarp.org and put "blog" in the subject line. See you again in two weeks!

© 2021 Suzanne Spitz Carmichael
I'm part way through a very interesting book by Louise Aronson, M.D., Elderhood: Redefining Aging, Transforming Medicine, Reimagining Life. Dr. Aronson provides stark examples of ageism in medical training and delivery as she traces her own path to becoming a geriatrician and analyzes where health systems fail older patients and how to create better outcomes. Riveting.