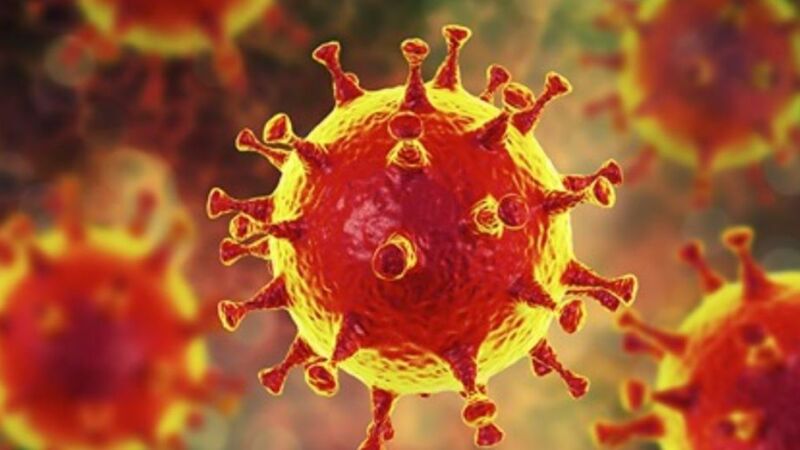 AARP Maine has compiled updates and information for you and your family during the coronavirus pandemic. We will continue to update this page on a regular basis. If you have additional questions please email us at me@aarp.org.

COVID-19 INFORMATION, UPDATES & RESOURCES: We want you to know that AARP is providing information and resources to help older people and caregivers protect themselves from the virus and prevent its spread. You can find AARP's coronavirus resources at www.aarp.org/coronavirus. We also point you to www.cdc.gov/coronavirus, and Maine CDC for the latest information.

FREE N95 MASKS IN MAINE
Under the federal mask distribution policy, individuals can claim up to three (3) free N95 masks at participating Walgreens, Walmart and CVS
pharmacies across the state. N95 masks are proven to be most effective in protecting against the coronavirus and are okay to reuse. Click here for a map of mask pick up locations, or call your preferred pharmacy before going in person.


VACCINE ASSISTANCE

If you need assistance getting vaccinated, you can call the Area Agencies on Aging toll-free at 1-877-353-3771. Once you reach this number, you will be directed to your local Area Agency office based on the county in which you live. Your local Area Agency can help you identify options for additional help in your area. If you have other questions about your MaineCare-covered services, you can call MaineCare Member Services at: 1-800-977-6740. TTY users, dial 711(Maine relay).

Who is eligible to get vaccinated?

MEDICARE BENEFICIARIES: Visit the Center for Medicare and Medicaid Services Website COVID-19 Over-the-Counter (OTC) Tests & Medicare Frequently Asked Questions for the latest news and information


FOR THE LATEST NEWS AND ONGOING UPDATES in Maine visit the vaccine FAQ from Gov. Janet Mills' office and Maine's CDC COVID-19 vaccination page.

2022 TAXES & AARP FOUNDATION TAX-AIDE

NURSING HOMES and ASSISTED-LIVING FACILITIES

SOCIAL SECURITY
The Social Security Administration is providing COVID-19 updates for Social Security programs like SSI, SSDI (Social Security Disability) and Social Security retirement benefits. View updates here.

UNEMPLOYMENT

Information from the Maine Department of Labor (DOL) on unemployment benefits is available here.
FOOD SECURITY AND RESOURCES

SCAM AND FRAUD PREVENTION

Avoid Coronavirus Scams: Read this article from the Federal Trade Commission about protecting yourself from current scams.
AARP Fraud Watch Network: a vital resource for avoiding scams, including those tied to Coronavirus.
Governor Mills and Attorney General Frey have urged Mainers to be ready for the unfortunate reality that crises like this one can be exploited by scammers. Do not give your personal or financial information to individuals who contact you unexpectedly. If you believe you have received an attempted scam call or if someone shows up at your door you can contact the Consumer Protection Division of the Office of the Attorney General.
U.S. Senate Aging Committee Fraud Hotline: Report COVID-19 Scams and Fraud by calling 1-855-303-9470.
Join AARP Maine monthly scam awareness and prevention virtual check-ins here.
OTHER IMPORTANT RESOURCES:

Help Your Community and State
Visit the Maine Helps website, created by the Office of Governor Mills, to find ways to help by donating, help the health care response, and help support local businesses.

State of Maine Department of Health and Human Services, Office of Aging
Frequently Asked Questions and Resources Regarding COVID-19 for Agencies and Others Providing Home- and Community-Based Services (HCBS) to Older Persons and Adults with Physical Disabilities

For Maine Family Caregivers
AARP offers practical tips for caregivers concerned about the coronavirus here.


SUSPENSION OF IN-PERSON EVENTS: This is an important message from AARP Maine to let all Mainers know that we have postponed our community events at least THROUGH MARCH 2022. This includes all of our annual spring shredding events.

While convening events such as these is a core part of our mission, we have changed our approach in light of the coronavirus (COVID-19) outbreak. At AARP, we have been promoting the health and well-being of older Americans for over 60 years. Our top priority is the health and well-being of staff, volunteers, members and the community at large. We are monitoring developments closely and have taken all precautions recommended by the Centers for Disease Control and Prevention (CDC) and local public health agencies. We appreciate your interest in participating in our events and value your joining with us in advancing the interests of older Americans. AARP wishes you and your family continued health, and we will continue to provide information to help you and your loved ones stay safe.

Please consider joining us for our free weekly wellness virtual classes.