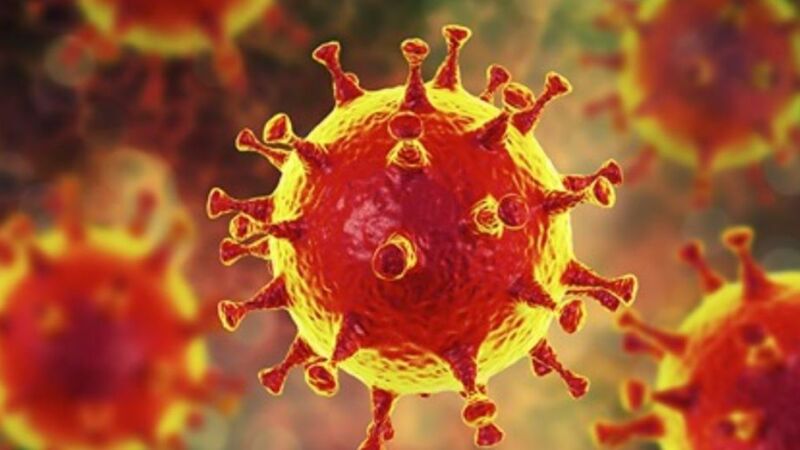 AARP Maine has compiled updates and information for you and your family during the coronavirus pandemic. We will continue to update this page on a regular basis. If you have additional questions please email us at me@aarp.org.

COVID-19 INFORMATION, UPDATES & RESOURCES: We want you to know that AARP is providing information and resources to help older people and caregivers protect themselves from the virus and prevent its spread. You can find AARP's coronavirus resources at www.aarp.org/coronavirus. We also point you to www.cdc.gov/coronavirus, and Maine CDC for the latest information.

VACCINE 2021

Maine began administering COVID-19 vaccines on December 15th. Maine has 285,000 65-plus residents, representing 21.2 percent of the population, the highest proportion in the country. Some Mainers may begin getting shots in January, but many could be waiting until well into 2021. Maine has developed tiered priority groups, following guidance from the federal Centers for Disease Control and Prevention (CDC).

2/1/2021: If you need assistance getting vaccinated, you can call the Area Agencies on Aging toll-free at 1-877-353-3771. Once you reach this number, you will be directed to your local Area Agency office based on the county in which you live. Your local Area Agency can help you identify options for additional help in your area. If you have other questions about your MaineCare-covered services, you can call MaineCare Member Services at: 1-800-977-6740. TTY users, dial 711(Maine relay).

COVID-19 VACCINE UPDATES and FAQs for Maine:

September 10, 2021: AARP Maine sends a letter to Governor Mills about the urgent need to begin planning now in anticipation of booster vaccinations to help end the COVID 19 pandemic. Read the letter here.
September 2, 2021: Mills Administration Provides More Time for Health Care Workers to Meet COVID-19 Vaccination Requirement. Read the statement here.
August 12, 2021: Mills Administration Requires Health Care Workers To Be Fully Vaccinated Against COVID-19 By October 1. Read the statement here.
July 28, 2021: State of Maine Follows Updated U.S. CDC Recommendations For Face Coverings In Indoor Public Settings. Read the statement here.
July 27, 2021: Governor Mills Directs DHHS & Maine CDC to Review U.S. CDC's Updated Face Covering Guidance. Read the statement here.
June 30, 2021: Governor Mills Welcomes End of State of Civil Emergency. Read the statement here.
June 11, 2021: Governor Mills Announces State of Civil Emergency To End June 30th. Read the statement here.
June 2, 2021: Maine DHHS Announces Expanded COVID-19 Rapid Testing Options. Read the statement here.
May 1, 2021: Maine moved to an "all states exempt unless specified" model. This means that travelers coming to or returning to Maine are not required to quarantine or show proof of a negative test unless coming from a non-exempt state.
April 27, 2021: Gov. Mills updates public health guidance on use of face coverings in outdoor spaces. Read the advisory here.
April 13, 2021: Maine CDC and Gov. Mills urges health providers to pause administration of the Johnson and Johnson vaccine due to six reported cases of blood clots. At this time, Maine CDC says that no such cases have been reported in Maine. Read the advisory here.
April 7, 2021: A federally supported mobile vaccination unit will begin providing shots April 12 in rural and underserved communities in southern and eastern Maine. Starting at the Oxford Casino in Oxford, the traveling clinic will make 10 more stops through June 12, offering the one-shot Johnson & Johnson vaccine. Call 888-445-4111 to check on appointment availability.
April 5, 2021: Guidelines announcement from the Governor's Office concerning large gatherings, ticketed events, and more. Read it here.
April 1, 2021: Governor announces that all Maine residents 16+ are eligible to be vaccinated starting on April 7, 2021. Read the announcement here.
March 23, 2021: Announcement: Maine launches system for vaccination pre-registration. You can pre-register here. PLEASE NOTE: Governor Janet Mills is accelerating the schedule of Maine's vaccination plan to make all Mainers 16+ eligible for a COVID-19 vaccine by April 19, 2021. The schedule is as follows:


March 23: Age 50 and older
April 19: All Mainers 16+

March 12, 2021: Announcement: Governor Mills Accelerates Maine's Vaccination Timeline to Make All Adults Eligible for COVID-19 Vaccine by May 1
March 9, 2021: The Maine DHHS is partnering with ModivCare in providing free transportation to residents who need rides to COVID-19 vaccination clinics. Read the press release here.
March 1, 2021: MaineHousing has re-opened the state rent relief program. Tenants and landlords can learn more about program rules and submit an application here.
OTHER COVID-19 News and Updates:

February 22, 2021: AARP SUSPENDS ALL IN-PERSON EVENTS THROUGH AUGUST 2021. This includes all of our annual spring shredding events.
January 8, 2021: New coronavirus strains are more contagious, but there's no evidence of more severe COVID-19 illness. Read this AARP article on what we know so far about coronavirus variants.
December 23, 2020: Maine DHHS launches text notifications to people testing positive for COVID-19. Read more here.

November 18, 2020: Maine DHHS Announces New Financial Support For Testing of Nursing Facility Staff. Read more about it here.

November 9, 2020: Mills Administration Announces Launch of New COVID-19 Testing Sites. Read more about it here.

October 22, 2020: Maine DHHS Launches StrengthenME Initiative to Help Maine People Cope With Stress of the Pandemic. Read more about it here.

July 25, 2020: Presented by AARP Maine's Age Friendly Communities, a conversation with Maine CDC Director, Dr. Nirav Shah is now available to watch on YouTube. This conversation was recorded live on July 9th and features questions from a virtual live audience hosted by AARP Maine's State Director Dr. Lori Parham.
July 9, 2020: The Office of Aging and Disability Services (OADS) has created a COVID-19 Aging & LTSS Resource Sheet. At the top of the document is a section containing COVID-19 information and resources for older adults from the U.S. CDC and Maine CDC: Read it here.
June 8, 2020: Gov. Janet Mills announced today that it will quadruple COVID-19 testing capacity at the State lab, develop testing sites throughout Maine, and allow more people in Maine with elevated risk of exposure to get tested for the virus. Read more about it here.
May 12, 2020: The Maine Department of Health and Human Services (DHHS) today launched a statewide campaign to promote awareness of affordable health insurance options, particularly for people whose employment or income has been affected by the COVID-19 pandemic. Read more about it here.

April 28, 2020: Governor extends stay-at-home order with modifications to allow for activities and business operations deemed safe. Read the Governor's plan here.
April 23, 2020: Gov. Janet Mills has launched a portal through the Department of Economic and Community Development for business owners, employees, and Maine residents to offer their ideas on restarting the economy while keeping Mainers safe and healthy. Access the portal here.
April 16, 2020: Gov. Janet Mills, in partnership with MaineHousing, announced a new rental assistance relief program for Maine people who cannot pay their rent due to COVID-19. The $5 million COVID-19 Rent Relief Program will allow households that meet certain income and ability to pay requirements to receive a one-time, up to $500 payment in rental assistance to be paid directly to their landlord.
April 16, 2020: Gov. Janet Mills signed an Executive Order that, when taken in combination with a March 18 order issued by the Maine Court System, will prevent the immediate eviction of tenants other than those who engage in dangerous or unlawful conduct for the duration of the state of emergency.
April 7, 2020: Gov. Janet Mills announced the Maine National Guard and the Maine Emergency Management Agency (MEMA) to work with Maine's health care systems to open two alternative care sites in Portland and Bangor as part of the State's preparations to bolster Maine health system capacity in the face of COVID-19.
April 2, 2020: U.S. CDC updated recommendations on public use of cloth face coverings. Cloth face coverings are an additional measure to reduce the spread of COVID-19, you should still stay at least 6 feet away from others and frequently wash your hands. Learn more here.
2021 TAXES & AARP FOUNDATION TAX-AIDE

HEALTHCARE

Uninsured individuals will not be charged for COVID-19 testing and related services. This coverage is available at no cost, with coverage to be administered through the MaineCare program. Income and assets are not counted for COVID-19 testing. Coverage includes testing for the COVID-19 diagnosis as well as limited related services, such as office visits and evaluations and telehealth triage and screening, but it does not include coverage for services for the treatment of COVID-19.

NURSING HOMES and ASSISTED-LIVING FACILITIES

If you have a loved one in a nursing home, here are 6 questions you should ask.
Nursing Homes Now Ordered to Disclose COVID-19 Cases, Deaths. Read AARP's web feature here.
SOCIAL SECURITY
The Social Security Administration is providing COVID-19 updates for Social Security programs like SSI, SSDI (Social Security Disability) and Social Security retirement benefits. View updates here.

ECONOMIC STIMULUS

Social Security Recipients will receive their economic stimulus payments automatically, without needing to fill out the online form. Read more here
The IRS has also recommended that for anyone who does not have a bank or prepaid account, JoinBankOn.org has a list of low fee, safe checkless checking accounts that can be open online and are open to people with blemished bank account histories.
Stimulus check eligibility: AARP worked to ensure that individuals who are collecting Social Security benefits for retirement, disability or Supplemental Security Income will be eligible for the stimulus checks, based on their tax returns or Social Security Administration data. Read article about who qualifies here.
April 2, 2020: Social Security beneficiaries who are not typically required to file tax returns will not need to file to receive the stimulus check. Read more from the IRS here.
UNEMPLOYMENT

Information from the Maine Department of Labor (DOL) on unemployment benefits is available here.
For a summary of unemployment programs both state and federal, please review the matrix provided by the Maine DOL on 3/31/2020. Please note that the boxes in orange are not yet available in Maine, but will be in the near future according to the DOL. This matrix will be updated as programs become available).
Starting Monday, April 6, 2020 Maine people seeking to file for unemployment by calling 800-593-7660 (8 a.m.- 3 p.m.) with last names beginning with A-H should call on Monday; I-Q on Tuesday; R-Z on Wednesday. Thursday and Friday will be left unassigned for those who miss their alphabetical day or need to call at that time. To file online visit here.
FINANCIAL RESOURCES

CARES Act Waives Required Minimum Distributions From Retirement Accounts for 2020. Read more here.
FOOD SECURITY AND RESOURCES

SCAM AND FRAUD PREVENTION

Avoid Coronavirus Scams: Read this article from the Federal Trade Commission about protecting yourself from current scams.
AARP Fraud Watch Network: a vital resource for avoiding scams, including those tied to Coronavirus.
Governor Mills and Attorney General Frey have urged Mainers to be ready for the unfortunate reality that crises like this one can be exploited by scammers. Do not give your personal or financial information to individuals who contact you unexpectedly. If you believe you have received an attempted scam call or if someone shows up at your door you can contact the Consumer Protection Division of the Office of the Attorney General.
To combat price gouging, Governor Mills has ordered that the following items are not allowed to be sold to consumers at more than 15 percent above their price immediately before the COVID 19 crisis began: paper products, cleaning supplies, hand sanitizer, personal hygiene products, medicine and medical supplies, food, and water. Read statement here.
U.S. Senate Aging Committee Fraud Hotline: Report COVID-19 Scams and Fraud by calling 1-855-303-9470.
INITIAL LETTERS TO CONGRESS
On behalf of our 38 million members, and all older Americans nationwide, AARP appreciates the significant, bipartisan efforts Congress has undertaken to respond to the coronavirus pandemic.

On 3/17/20, AARP Chief Advocacy & Engagement Officer Nancy LeaMond sent a letter urging all members of Congress to be especially mindful of older adults, who are most at risk from this disease as they take the next steps to address the ongoing emergency. Read the letter here.
On 3/25/20, AARP Chief Advocacy & Engagement Officer Nancy LeaMond sent a detailed letter to lawmakers on the CARES Act and specific provisions of concern to AARP's members. Read the letter here. AARP CEO Jo Ann Jenkins released a statement thanking Congress and supporting the quick enactment of the CARES Act. Read the statement here.
On 4/8/20, AARP Chief Advocacy & Engagement Officer Nancy LeaMond sent letter to all members of Congress urging them to act on needed policies to support residents of nursing homes and assisted living facilities, individuals who need assistance to live in their homes and communities, and family caregivers. Read the letter here.
OTHER IMPORTANT RESOURCES:

Stay Up to Date Each Week by Phone
AARP will host a weekly live Coronavirus Information Tele-Town Halls every Thursday at 1 pm (ET). Find the details here.

Help Your Community and State
Visit the Maine Helps website, created by the Office of Governor Mills, to find ways to help by donating, help the health care response, and help support local businesses.

State of Maine Department of Health and Human Services, Office of Aging
Frequently Asked Questions and Resources Regarding COVID-19 for Agencies and Others Providing Home- and Community-Based Services (HCBS) to Older Persons and Adults with Physical Disabilities

For Maine Family Caregivers
AARP offers practical tips for caregivers concerned about the coronavirus here.


SUSPENSION OF EVENTS: This is an important message from AARP Maine to let all Mainers know that we have postponed our community events THROUGH AUGUST 2021. This includes all of our annual spring shredding events.

While convening events such as these is a core part of our mission, we have changed our approach in light of the coronavirus (COVID-19) outbreak. We will be back in touch with you if the events are rescheduled.At AARP, we have been promoting the health and well-being of older Americans for over 60 years. Our top priority is the health and well-being of staff, volunteers, members and the community at large. We are monitoring developments closely and have taken all precautions recommended by the Centers for Disease Control and Prevention (CDC) and local public health agencies. We appreciate your interest in participating in our events and value your joining with us in advancing the interests of older Americans. AARP wishes you and your family continued health, and we will continue to provide information to help you and your loved ones stay safe.