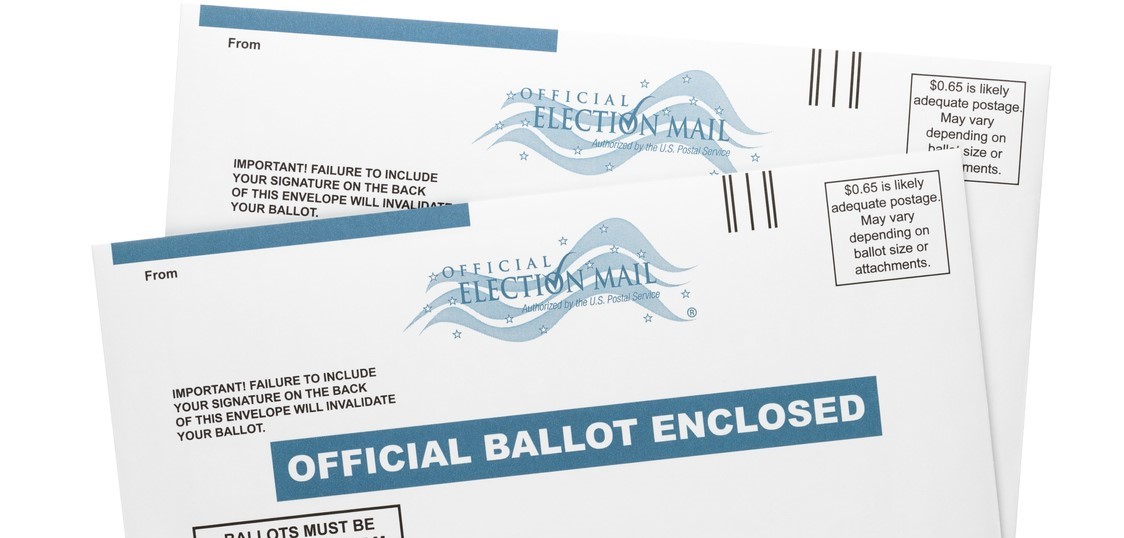 VOTE SAFELY. VOTE FROM HOME.

A lot has changed due to COVID-19, but not your right to vote. State and local officials are encouraging Mainers to vote safely from home in the November 3rd election. Voting from home is easy!

Just follow these steps:

• Request an absentee ballot online or by calling your town office

• Look for your absentee ballot around mid-October

• Return your completed ballot by 8 p.m. on November 3rd


Remember, both in-person and absentee voting are available for the November 3rd election.

While your local polling place will be open, voters may cast an absentee ballot instead of voting in person. To minimize interaction with others during this public health pandemic (COVID-19), AARP Maine along with local town officials and others is asking Maine voters to Vote Safely, Vote from Home.

DETAILS ABOUT ABSENTEE BALLOTS: Absentee ballots may be requested in writing, by phone, online, or in person up to and including the day of the election, without specifying a reason.


You can request an absentee ballot by calling your Municipal Clerk's office
Absentee ballot requests will start being accepted in early August. Note that you may not receive your ballot until after mid-October.
Ballots must be returned to the municipal clerk no later than 8:00 pm on Election Day.
While ballots can be returned up until 8:00PM on Election night, if you choose to mail back your ballot, Municipal Town Clerks recommend that you mail your absentee ballot no later than Wednesday, October 28th, to ensure they have it back in time.
For additional information go to: https://www.maine.gov/sos/cec/elec/voter-info/absenteeguide.html
If you have any questions, please check with your local town clerk or call the Office of the Secretary of State at (207) 624-7650.