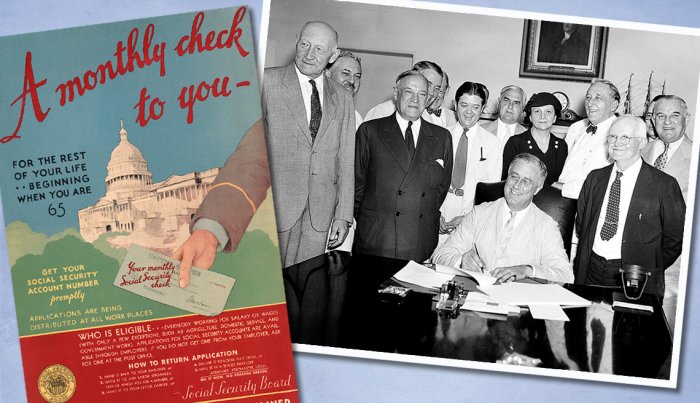 Before President Franklin D. Roosevelt signed Social Security into Law on August 14th in 1935, many retired Americans fell into poverty, without a safety net to provide for them in their retirement years.

Thankfully, the deal was struck with Americans 87 years ago – pay into Social Security throughout your working life and you will be guaranteed an income when you choose to retire. The Social Security Program not only provides benefits to retirees, but also to families when a worker dies, retires, or becomes disabled.

Test your knowledge!

Who was the first recipient of a Social Security check?
When was the Social Security Act amended to provide benefits to disabled workers ages 50-64 and disabled adult children?
Who is known as the "architect" of Social Security and what is her connection to Maine?
Find out these and other interesting fact right here!