Our culture tells us that aging will change us against our will, and change us for the worse. Dr. Bill Thomas argues that this is false.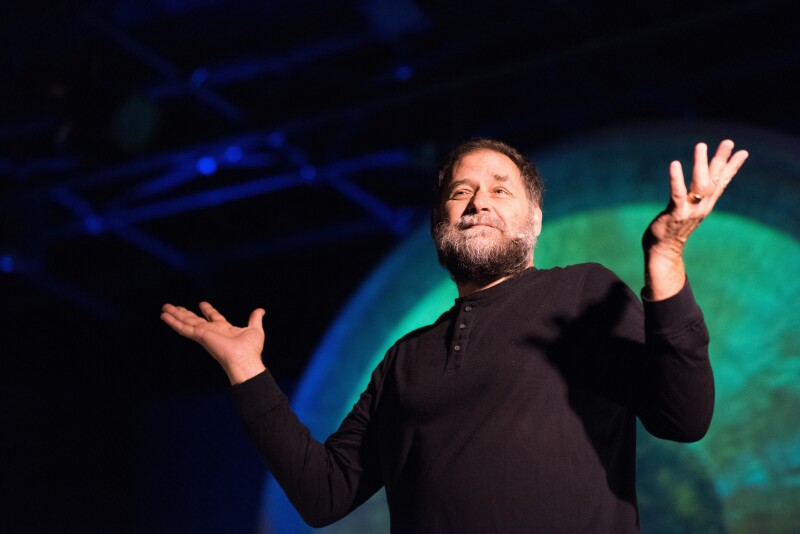 Dr. Thomas is an author, entrepreneur, musician, teacher, farmer and physician whose wide-ranging work explores the terrain of human aging. Best known for his health care system innovations, he is the founder of a global nonprofit, the Eden Alternative, which works to improve the care provided to older people. He is the creator of the Green House, which Provider magazine called the "pinnacle of culture change." He also developed the "senior ER" model of care and is now working to transform the acute care services provided to elders. His synthesis of imagination and action led the Wall Street Journal to highlight him as one of the nation's "top 10 innovators" changing the future of retirement in America. US News and World Report noted his "startling common-sense ideas and his ability to persuade others to take a risk," and concluded that "this creative and wildly exuberant country doctor has become something of a culture changer – reimagining how Americans will approach aging in the 21st century." He recently starred in the Sundance award-winning documentary Alive Inside. He blogs regularly at ChangingAging.org and lives in Ithaca, New York.
AARP serves as a national sponsor for Dr. Thomas's Age of Disruption 2016 Tour. Dr. Thomas is visiting 30 American cities to ask the question "What if?" What if we all lived in a world that saw aging not as a process of decline but as a vivid and enlivening process that presents us with extraordinary risks... and rewards? The Age of Disruption 2016 Tour reaches Portland, Maine on Friday, May 20 and includes two events at Hannaford Hall in the Abramson Center on the University of Southern Maine campus:
Disrupt Dementia (2:30-4:30 p.m.). This workshop will premier an exclusive documentary by the director of Alive Inside, followed by a community engagement workshop designed for people living with dementia and care partners.
Aging: Life's Most Dangerous Game (7:00-8:30 p.m.). Dr. Thomas' signature "non-fiction theater" performance features original music, storytelling, poetry and groundbreaking insights on aging and care. Also featuring musical guest Nate Silas Richardson.
Tickets are $15 for each event and available for purchase here.