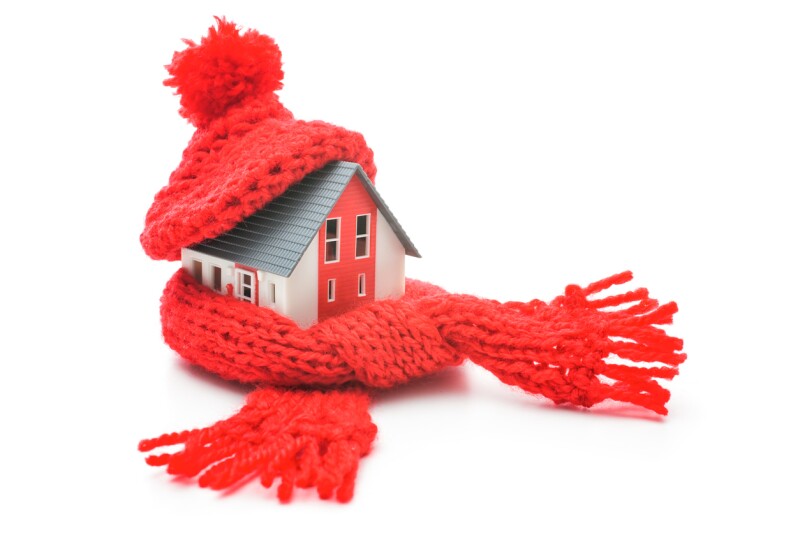 With winter here we're all thinking about being warm and comfortable in our homes and how we might save on energy costs. It's easy to get started with improving the efficiency and comfort of your home and Efficiency Maine can help you take the first step towards energy savings with rebates, financing, finding a contractor, and more.

Homeowners across the state are making their homes more comfortable by buttoning up with professional air sealing. Get a $400 incentive for air sealing paired with an energy assessment. That assessment can serve as a guide for prioritizing other energy improvements. Homeowners that take an additional step and also complete another energy improvement are eligible for a $100 next step bonus.
Insulation is another way to reduce energy costs and keep your home warmer in the winter and cooler in the summer. Incentives for insulation range from $700 to $2,100 depending on how many parts, or zones, of your home you insulate.
Many homeowners also see increased energy savings and comfort when they upgrade to a high-efficiency heating system. Incentives are available for central heating systems like boilers and furnaces, as well as supplemental or zone-heating systems like ductless heat pumps, pellet stoves, or wood stoves. In fact, over 15,000 ductless heat pumps have been incentivized through Efficiency Maine's Home Energy Savings Program and homeowners from Kittery to Madawaska are experiencing greater comfort and energy savings with these high-efficiency systems. Look for more information about choosing ductless heat pumps and other heating systems in future blog posts, or click here to find out more on the Efficiency Maine website.
You can realize easy lighting savings and better quality of light by updating from incandescent and halogen bulbs to high-efficiency LEDs. Efficiency Maine provides instant rebates on LEDs at retailers across the state. Efficiency Maine also publishes a list of the best LED deals. Click here to find them near you.
Thousands of Mainers are also enjoying significant energy savings by replacing their conventional electric water heater with a heat pump water heater. ENERGY STAR® reports that these high-efficiency units can save a four-person household more than $3,000 over ten years when compared to electric water heaters. Other benefits include long warranties and ability to dehumidify. Heat pump water heaters are eligible for a $500 rebate from Efficiency Maine.
Mainers on a limited-income may also be eligible for additional incentives through Efficiency Maine's programs for low-income households. You may be eligible for low-cost weatherization or water heaters. Click on the links to learn more and look to future blog posts for more information.
If you're interested in reducing monthly energy costs and making your home more comfortable this winter, check out Efficiency Maine to learn more about energy-saving solutions, rebates, financing, and more. There you can also connect with contractors installing energy-saving solutions near you. Efficiency Maine also has a team of helpful customer service agents that can help you get started at 866-376-2463.