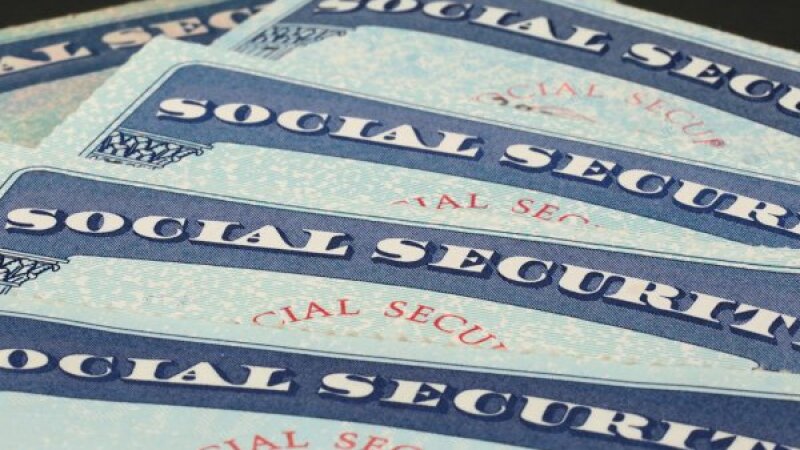 SOCIAL SECURITY IS CELEBRATING A BIG BIRTHDAY ON AUGUST 14th: IT'S 85th! Will you sign our Social Security birthday card?

Social Security is a hard-earned benefit that we have worked for our whole lives, and paid into with every paycheck.

Social Security deserves to be celebrated — and protected. GOAL: 100,000 signatures for Social Security on our birthday card — will you sign today? Every name will show leaders in Washington that Americans are counting on them to keep this program strong, for Americans 50+ now and for our children and grandchildren.


Social Security has remained strong over its 85-year history largely because of its dedicated funding, vigorous support from the American people and the commitment of elected officials to work together in order to make the changes needed to secure its financial future.

Currently, 45 million retired workers and 3.1 million dependents receive Social Security benefits, which represent the largest source of income for most beneficiaries. Social Security also covers about 6 million survivors of deceased workers and 10 million employees with disabilities and their dependents. On average, one out of every 4 households rely on Social Security for 90 percent or more of their income.

Here in Maine, approximately 260,000 individuals age 65-plus receive Social Security checks each month. It is estimated that one third of these beneficiaries have no other source of income. The importance of strengthening Social Security now and for future generations cannot be overstated.

Challenges ahead
According to the most recent Social Security Trustees report, Social Security is projected to be able to pay full benefits for just over 15 years — until 2035. At that point, while projected to run a funding shortfall, the program will still be able to pay 79 percent of its current benefits. Congress and the White House need to take action to ensure full benefits can continue to be paid after 2035.

Watch this short video from AARP CEO Jo Ann Jenkins posted on Facebook on August 10th: "We ask you to join the fight to keep Social Security strong for today's and future generations."

Take Action: AARP Maine encourages all Maine voters to take action this election season and ask the candidates how they intend to protect this program which has become a vital safety net for so many Americans, young and old. Through good times and bad, Social Security has been there for older Americans. Stock markets may rise and fall but Social Security is a guaranteed benefit for retirees who have paid in all their working lives.

Each one of us can hold candidates accountable for addressing Social Security's future and planning for its continued solvency, equity, and longevity.

FIND OUT WHERE THE CANDIDATES STAND With This Sample Question: Just over half of all older Social Security beneficiaries rely on the program for at least 50 percent of their income. If elected, how will you ensure that current and future Social Security benefits are not cut as part of deficit reduction?


AARP guiding principles
As you consider a candidate leading up to Election Day on November 3rd, keep in mind AARP's priorities for the Social Security program:

· Achieving long-term security and solvency: Social Security should be protected not only for current retirees but for future generations of Americans.

· Ensuring protections for those most in need: Any reforms should guarantee adequate benefits for those most reliant on Social Security and those who would have trouble postponing retirement.

· Recognizing the value of Social Security's core elements: Social Security provides benefits that Americans earn through their working lives, and the program should be financed to ensure long-term adequacy and solvency.

For more information, please go to aarp.org/election2020.