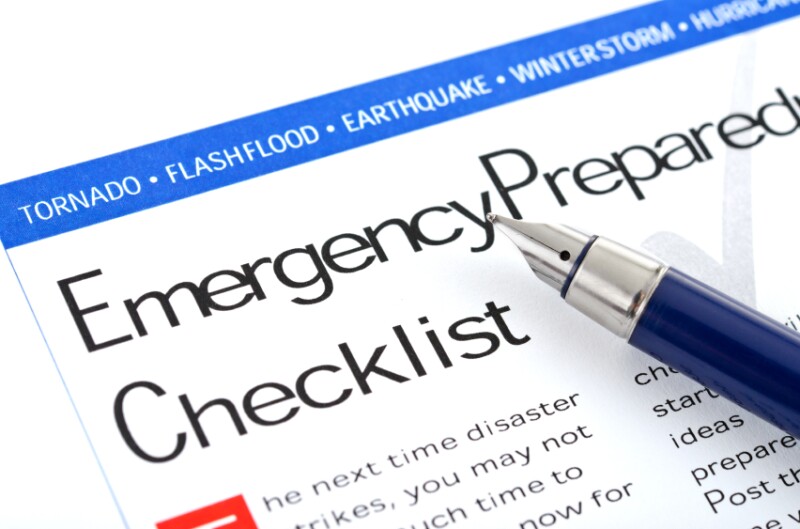 National Preparedness Month takes place in September, but Maine is always prepared
The following was submitted to AARP Maine by
Richard Higgins, Individual Assistance Officer/State VAL
Maine Emergency Management Agency
National Preparedness Month is an annual national campaign that takes place in September and as we head into the colder months, it's a good time to remind people to prepare themselves, their communities, and their workplaces for any kind of emergency event or disaster. We're glad to have a whole month that highlights the importance of being prepared, but it's just as important every other month of the year, too.
The Maine Emergency Management Agency, or MEMA, is our state's lead agency that coordinates emergency management activities. We make sure the state is prepared for all types of emergencies, disasters, and hazards. That includes planning for future events, responding to events as they happen, helping people recover and rebuild after events, and mitigating or helping make people more resilient to similar events in the future.
Did you know, though, that every county in Maine also has a dedicated Emergency Management Agency? In fact, every town has someone designated as its emergency manager. If you don't know who your local or county emergency manager is, this is a great time to find out. You can find your county emergency management agency director at http://maine.gov/mema/about/mema_county.shtml
Our whole community approach to emergency preparedness
Emergency Management is not just about public buildings, roads, or infrastructure. We also take care of people. We can't—and we don't—do it alone, either. There are state and Federal resources that we may be able to access after disaster strikes, but especially Federal resources are not always available. So, we also collaborate with nonprofit organizations like the Red Cross and faith-based organizations like Salvation Army, Catholic Charities, Adventist Community Services, and the Southern Baptists, and social services organizations like Community Action Program (CAP) agencies to make sure everyone who needs help has access to the help they need. 2-1-1 Maine is also a dedicated partner for us.
We also partner with advocacy organizations like AARP to make sure we have thought about and can provide appropriate support to all of our residents. AARP-Maine is a new, but strong, partner for us as we plan and develop strategies for communicating important information before during and after disaster events.
Mainers are a hearty stock and we look out for one another. Just like you may not need help after a storm, but you know your neighbor does, we are looking out for all Mainers to make sure those who do need help most get it.
Weather!
In Maine, the most common natural disasters we encounter are spring flooding, summer microbursts, fall hurricanes, and winter snow/ice storms.
Last winter, you'll recall we had nearly two months of extremely frigid temperatures coupled with an ice storm that, while not as extreme as the ice storm of 1998, caused problems for a lot of people, especially in central Maine and Downeast. Many people experienced burst pipes, food losses from extended power outages, or scraped to buy extra heating oil or back-up generators. We are anticipating another hard winter ahead, so it pays to think ahead and determine if you're better prepared for that this year.
How can you prepare?
Of course, that includes having a plan. You plans should include what you'll need for at least 72 hours, whether you're sheltering in place at home or evacuating to a community shelter. Make sure you have an adequate supply of any medications you take, or battery back-up power sources for any medical devices you use. Remember to plan for your pets, too, including food, water, medications, and vet records if you need to go to a shelter.
It's always a good idea to invest in a back-up generator, but we cannot stress enough the importance of knowing how to properly use one and, above all else, operating it in a well-ventilated space away from living areas of your house. Carbon monoxide poisoning cases go up even during normal winters and can be avoided by operating generators properly.
For more information on preparing for disasters in Maine, check out www.maineprepares.com