Last summer, we led a small troupe of volunteers and staff up to a small farm in Houlton, Maine in the hopes of doing our small part in lessening the burden that thousands of older Mainers face each day when it comes to the most basic of needs: hunger.

Hunger is a silent but deadly plague preying on tens of thousands of Mainers, especially children and older adults. According to 2015/2016 research, more than 16% of Maine households are considered "food insecure." This translates to roughly 208,000 Maine households who lack access to enough food to be meet basic levels of nutrition. 23% of older Mainers experience some type of food insecurity, many of whom struggle with finding enough nutritious food to make their next meal. Maine's Food Supplement Program (also called SNAP - or Supplemental Nutrition Assistance Program), remains the primary and best defense against hunger. Here in Maine, the number of seniors who RELY on this program for food has increased by 32% in just the last five years.

This is where the remarkable story of Friends of Aroostook comes in. Dale Flewelling, founder of Friends of Aroostook, has been leasing farmland in Houlton for the past few years growing vegetables and fruits. Over 120,000 pounds for this wonderful, fresh produce is donated to local food pantries and programs such as Meals on Wheels. Friends of Aroostook is truly making a difference and we are hoping you will join us this year when we return to Houlton to help harvest the crops as part of Dale's team.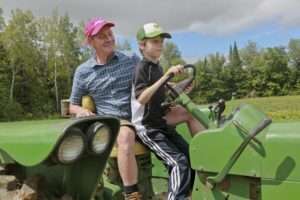 On August 15th, 16th and 17th, we'll be leading a small group of staff and volunteers up to Houlton to spend a few days picking vegetables for Meals on Wheels and food pantries being delivered later that day. We seek volunteers willing to help and hope some of you will join us! All are invited and we're willing to cover the travel costs and food expenses if you're willing to spend a day or two in the fields with Dale and our group.

Here are the details:

Aroostook Field Days 2017
Tuesday, August 15th from 12:00 PM - 5:00 PM
Overnight at Ivey's Motor Lodge in Houlton
Wednesday, August 16th from 8:00 AM - 5:00 PM (includes lunch at noon and evening dinner)
THursday, August 17th from 8:00 AM - 2:00 PM when we wrap up and depart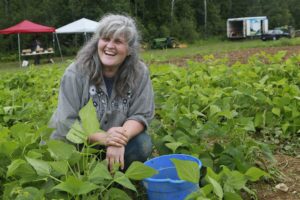 Would you like to join us? Please drop us a line at ME@aarp.org or a call at 207-776-6302.

To learn more about Friends of Aroostook, please watch the award winning short film: https://www.youtube.com/watch?v=ORVIPPz_oTY[/youtube

Photos: John Martin