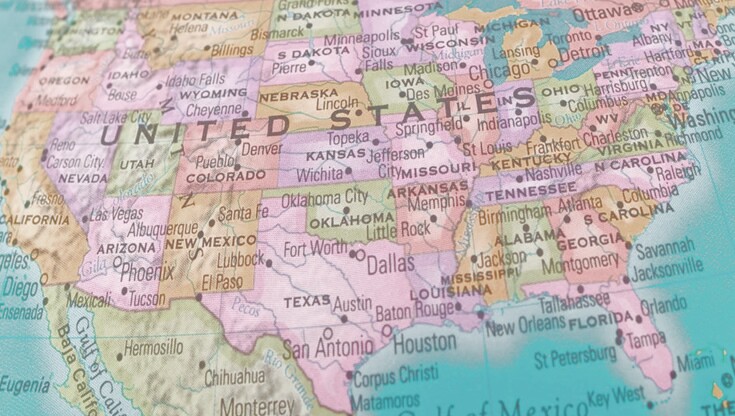 GUEST NEWS RELEASE by ITN founder and executive director Katherine Freund
207 415-1630 Katherine.Freund@ITNAmerica.org
April 27, 2018
U.S. Senators to Join ITNAmerica in Celebrating Its 1 Millionth Ride
If you would like to attend the celebration, please RSVP here: http://itnamerica.org/rsvp/
WESTBROOK, Maine — U.S. Senators Susan Collins and Angus King will join the Independent Transportation Network of America (ITN) next week as the nonprofit celebrates providing its 1 millionth ride to older and visually challenged people.
ITN, which was founded in Portland, Maine, more than two decades ago, has since grown into a nationwide network that gives hundreds of rides every day to seniors in a dozen states coast-to-coast. Comprised of 13 affiliates, the network taps into community-level social capital, with affiliates pairing older and visually challenged riders with drivers and volunteers operating private vehicles.
"We treat riders like old friends, not fares," ITN founder and executive director Katherine Freund said.
The organization and its affiliates work to support lifelong mobility, ensuring transportation options are available to older people who opt to reduce or stop driving.
In recognition of this work and of reaching one million rides, the senate has passed a resolution co-sponsored by Maine Senators Collins and King honoring ITN for enabling older Americans to remain in their homes and age in place with dignity. Maine's two U.S. Representatives Chellie Pingree and Bruce Poliquin have introduced an identical Resolution in the House this week.
Senators Collins and King will also join the ITN Million Rides Celebration event scheduled for Monday, April 30, at the nonprofit's office in Westbrook, Maine.
"We're very happy to host the Senators," Freund said. "They've been huge supporters of our work over the years, and we are thrilled to have the support of the entire Maine delegation."
"ITN America's army of volunteer drivers and generous local support has made it the nation's leading model for community-based, sustainable senior transportation," said Senator Collins. "I have been delighted to watch ITN expand throughout Maine and spread across our nation over the past two decades, and I look forward to joining them for the celebration of their one millionth ride next week. As Chairman of the Aging Committee, I will continue to support this proven program."
"ITN America's millionth ride speaks volumes to the importance of safe, accessible transportation for seniors so they can age happily and comfortably in their communities," Senator King said. "I join Senator Collins to congratulate ITN and its volunteers, who have worked hard over the last two decades to strengthen the fabric of communities in Maine and throughout the country."
"The lack of safe transportation options for seniors is a concerning and often overlooked hole in our nation's transportation system. But, especially in a rural and rapidly aging state like Maine, it's a heartbreaking reality for too many of our elders," Congresswoman Pingree said. "I applaud ITN America for the safety, independence, and mobility it offers seniors across the country. The incredible milestone of a million rides is a testament to the effectiveness of ITN America's innovative solutions and the vision of its founder."
"Having two senior parents myself, I know firsthand how important it is for so many of our seniors to have access to dependable transportation resources, especially in our rural areas," said Congressman Poliquin. "I applaud ITN America for their years of service on behalf of our fellow Mainers and support them in their continued mission to help families in our State and around the nation for years to come."
ITN first began in 1995, pairing up riders and drivers through technology long before smartphones and GPS technology. Their arm-through-arm, door-through-door approach ensures older people have the support they need to continue healthy, productive lives even without their own private transportation. ITN rides are available for any purpose, from medical appointments to recreational trips, and are available 24 hours a day 7 days a week. When older people decide to reduce the amount they drive or stop driving altogether, ITN helps them remain independent.
Image:

OLDER-iStock_000045753234_Small.jpg