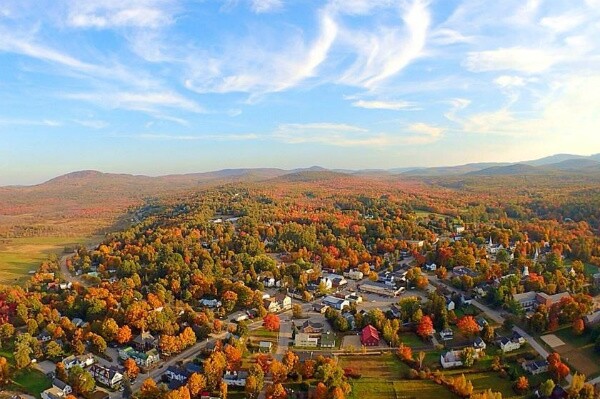 [Note: This post was written by Peter Morelli, Consultant to AARP Maine for Age-Friendly Communities.]

The mission of AARP is to enhance quality of life for all. Grassroots efforts across Maine to build a Network of Age-Friendly Communities truly target the core of that mission by supporting efforts to help thousands of Mainers remain in their homes and communities as they grow older.

The AARP Network of Age-Friendly Communities initiative focuses community and volunteer attention on the livability and social factors that influence well-being of older adults. AARP Maine has been able to give special focus on the issue because of a three-year grant from the John T. Gorman Foundation.

The process is simple and thorough. Gather information. Gather opinion. Discuss the needs of the community. Decide which issues to put in an action plan to work on first, and which ones to leave until the community builds capacity.

A framework of eight domains of livability that influence the quality of local life are the basis of a community action plan. These physical and social factors are:

1. Outdoor spaces and buildings. Availability of safe and accessible recreational facilities.

2. Transportation. Safe and affordable modes of private and public transit.

3. Housing. Range of housing options for older residents, the ability to age in place and home-modification programs.

4. Social participation. Access for older adults to leisure and cultural activities, and opportunities for social and civic engagement with both peers and younger people.

5. Respect and social inclusion. Programs to promote ethnic and cultural diversity, as well as multi-generational interaction and dialogue.

6. Civic participation and employment. Paid work and volunteer activities for older adults, and opportunities to engage in the creation of policies relevant to their lives.

7. Communication and information. Access to technology that helps older people connect with their community, friends and family.

8. Community support and health services. Access to home care services, health clinics and programs that promote wellness and active aging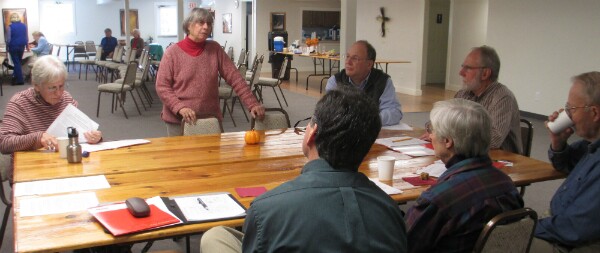 AARP Maine has been working across the state with local officials and active citizens to identify communities for membership in the Age-Friendly Network throughout the state. We have already connected 40 communities to date.

Currently Maine has six enrolled age-friendly communities including Bethel, Bowdoinham, Ellsworth, Kennebunk, Paris, and Portland. Bethel's neighbors Greenwood, Woodstock and Newry have voted their commitment and are joining its effort, the first regional effort in Maine. Other towns have set up exploratory committees and plan to join soon.

In addition, AARP Maine is working with many other towns and groups exploring other paths toward age-friendliness. The Village Model is an attractive direction for several towns.

The AARP Maine office is Maine's clearinghouse for age-friendly community information and assistance. We are always available to help communities get started on making their towns more age-friendly. There is even a small grant program that can often support the work.

There is nothing more important to AARP Maine than seeing our communities thrive. We are thrilled to have so many towns and cities engaged in a conversation about creating livable communities, and we look forward to continuing this critical work with you.

If you have ideas for making your community more age-friendly and would like discuss how to get going, please don't hesitate to contact Peter Morelli, coordinator of Age-Friendly Communities for AARP Maine, by email or phone (207-712-7105). You can also find additional information on our website, www.aarp.org/livable.