Leading the U.S. on Age-Friendly Communities: More than 20% of the towns and municipalities that have joined the AARP Network of Age-Friendly Communities are right here in Maine!

Thanks to the collaborative efforts of community leaders, AARP Maine, citizen activists, elected officials and hundreds of dedicated volunteers, Maine now boasts 22 towns that have joined the AARP Network of Age-Friendly communities. When we work together, we can help cities, towns and neighborhoods become great places for people of all ages.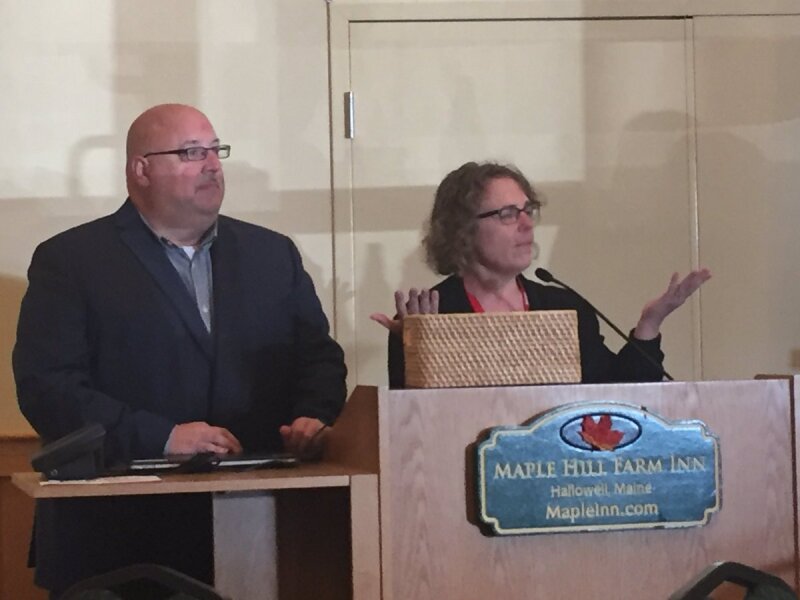 Each of the 22 community's Council, select board, or mayor has committed to completing an age-friendly plan in the next two years and working to implement age-friendly practices over the next five years.

A 10/4/16 editorial in the Portland Press Herald highlights some of AARP Maine's recent efforts.

Maine communities from Eastport to Berwick are working on initiatives that focus on each of the eight domains of livability, a framework of community features that impact the well-being of older adults. Bowdoinham, for example, is a rural community with no local health care or social service provider network, increases access to regional providers through an annual wellness fair that raises awareness of affordable options and a door-to-door transportation program to provide needed rides. Bucksport is working on outdoor spaces and buildings by increasing the number of designated parking spots in the downtown area. Portland is working on the respect and social inclusion domain by developing inter-generational volunteer opportunities and increasing access to lifelong learning and recreational opportunities. Augusta increased social participation by creating an age-friendly Facebook page with listings of events of interest. Belfast, Ellsworth and Eastport are increasing civic participation and employment by developing cooperative work spaces for telecommuters, many of whom are 50+, in their downtown areas. An 8/31/16 article in the Bangor Daily News discusses Bangor's plans in this area as well. Framed by an understanding of the eight domains of livability, each municipality identifies what residents want and need to age safely and comfortably. They then work on implementing changes that reflect community references.

We are here to help: The AARP Maine office is available to help communities get started on making their towns more age-friendly and more livable. Would you like more information or do you have ideas for making your community more age-friendly? We can help! Please contact our Maine Age-Friendly Team: Peter Morelli, ( pmorelli@aarp.org) or Patricia Oh ( build.afc@gmail.com), Age-Friendly Communities coordinators for AARP Maine.




Available Maine Resources and Tools: In September, we held the state's first Age-Friendly Convention to share ideas and best practices, and to discuss upcoming initiatives. More than 80 representatives from communities across the state were in attendance. We now offer a free resource library including a Maine-specific guide on how to launch age-friendly initiatives in your community.

You can also find additional information on our website, www.aarp.org/livable. To keep up on the age-friendly movement in Maine, like our new Age-Friendly Maine Facebook page at www.facebook.com/aarpafme.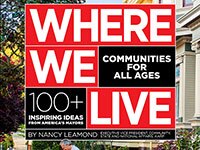 National Resources: You can find a wealth of guidance and resources about livable, age-friendly communities on the AARP website: www.aarp.org/livable . In addition, Where We Live: Communities for All Ages, is a compilation, in book form of more than 100 innovative and inspirational ideas launched by mayors around the U.S. to improve their communities and enhance livability for residents of all ages. Written by Nancy LeaMond, AARP Executive Vice President of Community, State and National Affairs, it provides an overview of impactful strategies put in place by mayors nationwide that are improving communities for older adults and people of all ages. In areas from housing to the environment, transportation to culture and community connections, many of these examples can be replicated or adapted in Maine communities. The book is available, for free here: AARP.org/WhereWeLive

Acknowledgement: AARP is supporting an intensive age-friendly community effort with its own resources, but our work is bolstered by an extraordinary three year commitment from the John T. Gorman Foundation. Our thanks go to the Foundation for their continued support of this important work.