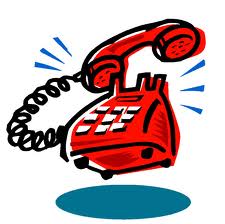 Maine Office of the Public Advocate Releases New Ratewatcher Guide

Hallowell, Maine – October 28, 2016

The new 24 page Ratewatcher Guide, a publication of the Office of the Public Advocate (OPA) that helps customers make informed choices about their telephone and broadband options is now available online and in print.

This is the 26th edition of the Ratewatcher, which was first published in September 1997. The latest edition includes detailed charts with information for more than 49 phone and broadband providers, plan comparisons, and guidance for how to determine the best phone and broadband service for a customer's current needs. "Our goal is to help simplify the complicated process of choosing Internet, phone and cell phone services in Maine, by putting all the information a consumer might need in one place." said Tim Schneider, the Maine Public Advocate.

The Ratewatcher also includes informational articles on related topics, such as how to prepare for a power outage depending on the type of phone you use. Headlining this edition are recent state policy developments affecting the deregulation of basic local telephone service.

More than 21,500 Maine homes and businesses subscribe to the Ratewatcher, which is also available in community resource centers and all libraries across the state. The material is available as an online resource on the OPA's website and available for download by clicking here.

To receive a free copy of the Ratewatcher by mail or email, please contact the Office of the Public Advocate by phone at 207-624-3687 or via email at opa@maine.gov.