"Never be afraid to raise your voice for honesty and truth and compassion against injustice and lying and greed. If people all over the world...would do this, it would change the earth."



- William Faulkner






Speaking up is perhaps one of the defining traits of our American independence. The freedom to speak and the right to advocate for change is what makes our government more accessible. It's what makes it more flexible. It's what makes it a government "of, by, and for" the people. We're asking you, our 200,000 Maine members, to be part of an effort to demonstrate this right here in Maine. An army of virtual Recess Regulars advocating for their fellow Mainers can bring the needed change to communities throughout the Pine Tree State.

Reminding our elected leaders in Washington (we've only got four) and Augusta (we've got 186) that we're paying attention is step one. Each month (except for June), our four elected leaders in Washington are granted a recess, along with the rest of Congress and the U.S. Senate. This includes Senator Susan Collins (R), Senator Angus King (I), Congresswoman Chellie Pingree (D), and Congressman Jared Golden (D). Unlike what we all had in grade school, Congressional recesses are opportunities for members of Congress to come back home and hear from their constituents, and folks like you and me. Our office meets virtually on a regular basis with Maine's elected leaders at the state and federal levels along with their hard-working staff. We are committed to making sure that Maine's 50+ community isn't forgotten or that the issues they're concerned about don't fall by the wayside.

Now it's time to open the doors (virtually, of course!), bring in more voices, and show our leaders that ALL of us are paying attention.

Today, we're asking our volunteers, members, and their families to join our Recess Regulars. Click here to become a Recess Regular!

As a Recess Regular you will:


Be charged with organizing virtual meetings with Congressional offices and their staff during each recess.
Join a growing team of volunteers who will organize virtual meetings with members of Congress during their monthly recesses back here in Maine.
Be part of team conference calls and email exchanges designed to keep you up to speed on the issue of the moment, why it concerns Mainers 50+, how it impacts older Mainers and their families, and what we're asking members of Congress to do about it. Our goal is to make sure you have what you need to communicate clearly and effectively at each meeting.
Follow up with AARP Maine staff after the Congressional meeting to summarize the meeting and any responses from the member of Congress or their staff.

We are often reminded that Maine is the oldest state in the nation (per capita, our average age moved up again in 2018 to 44 years old). This statement is almost never followed up with something positive, such as "Maine is also the best place to raise a family," or "Maine has the best healthcare for older residents," or even, "Maine makes it easy to age-in-place and has many options serving many residents when it comes to long-term care."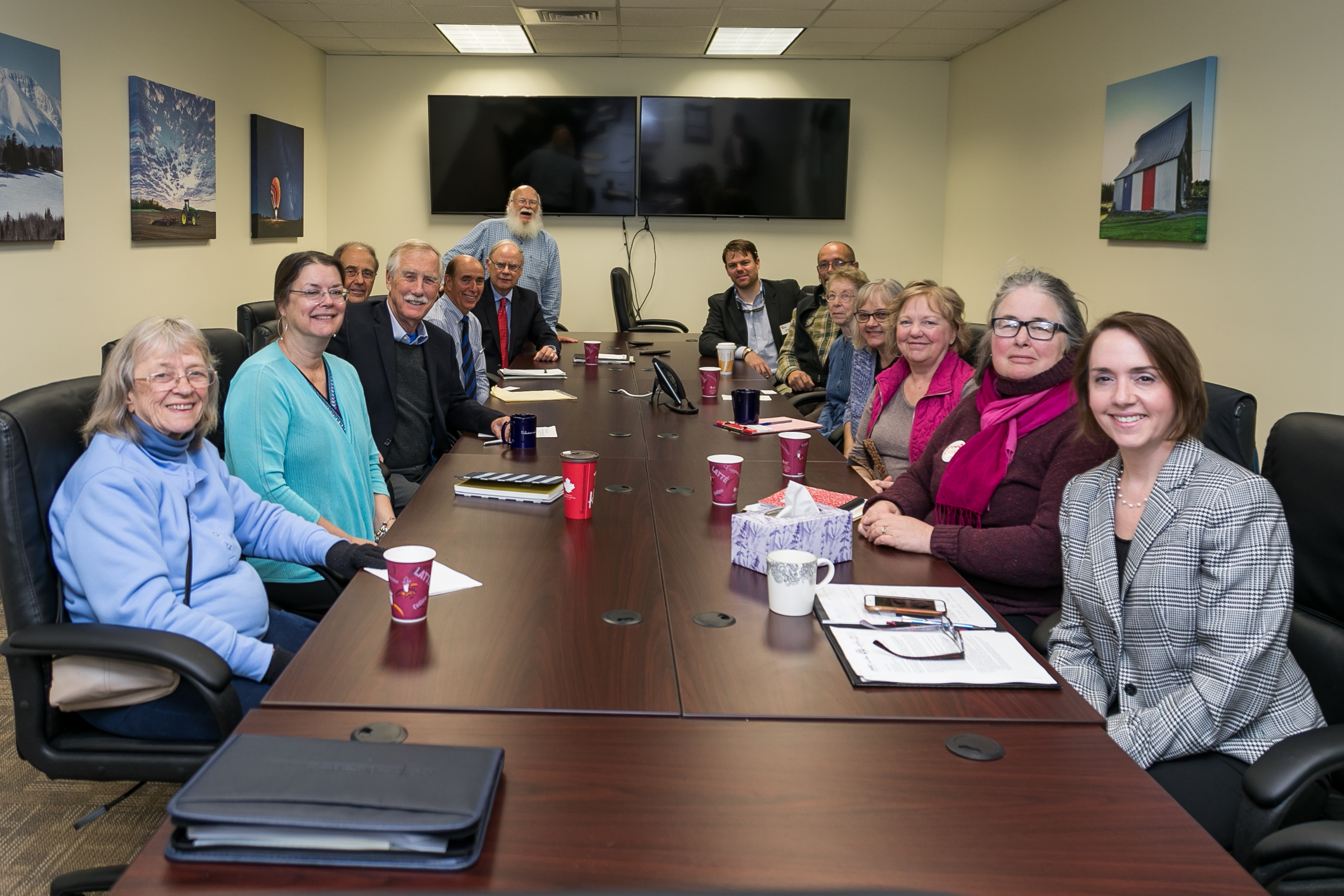 We simply don't hear those comments because Maine isn't known for them, at least not anymore. Despite clearly owning the "oldest state in the nation" title, we fail to live up to our state motto ("Dirigo") by leading the nation in a better direction on these important issues that older Mainers deal with every day.

But we could be! Becoming a Recess Regular is just ONE way we can start to change the face of aging in Maine.

Questions? Send an email to me@aarp.org.

We look forward to hearing from you!