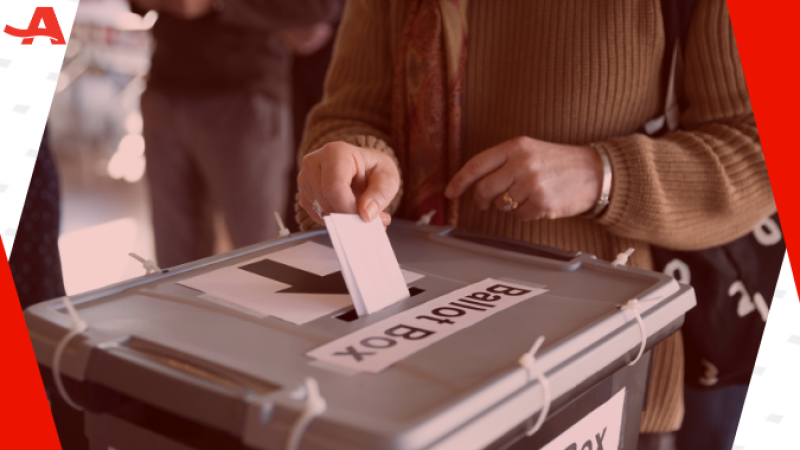 New AARP Maine Poll: Voters 50+ Could Tip the Scales in 2022

Gubernatorial and 2nd District Races Remain Tight; Voters 50+ in Maine Comprise 62% of Likely Voters in November

Today, AARP Maine released key findings from their 2022 election survey that shows candidates for Governor and the 2nd Congressional District locked in tight races heading into the summer months.

Click here to see the full results of the survey: AARP Maine 2022 Voter Poll Report - 5-24-22.pdf

Governor Janet Mills (D) narrowly leads former Governor Paul LePage (R), 51% to 46%. The race is tied at 48% among voters age 50 and older, with 4% undecided. Representative Jared Golden (D) leads former Representative Bruce Poliquin (R) 50% to 43% in the competitive and recently re-drawn 2nd Congressional District.

Mainers 50+ will be key in determining who wins in November. Mainers 50+ comprise 62% of the likely midterm electorate and in 2018, they made up nearly 65% of the state's electorate.

"Maine voters age 50 and older are a powerful group that all candidates must compete for in this midterm election," said AARP Maine State Director Noël Bonam. "With the price of necessities like groceries and prescription drugs skyrocketing, Mainers want their leaders to provide solutions to inflation and the rising cost of living."

The survey, conducted by the bipartisan polling team of Fabrizio Ward and Impact Research, shows that voters 50+ will continue to drive the bulk of voter turnout in November. A significant majority (88%) of voters 50+ responded that they are "extremely motivated to vote in November," 13 points above the share of voters under 50 (75%) who said the same. Maine voters are pessimistic about the direction of the country (82% believe the U.S. is headed in the wrong direction), but slightly more optimistic about their state, with 43% believing Maine to be headed in the right direction.

AARP commissioned Fabrizio Ward and Impact Research to conduct this survey. The firms interviewed 1,050 likely Maine voters, which includes a statewide representative sample of 500 likely voters, with an oversample of 550 likely voters age 50 and older. The survey was conducted between May 10-13 via landline, cellphone, and SMS-to-web. The margin of sampling error for the 500 statewide sample is ±4.4%; for the 860 total sample of voters 50+ it is ±3.3%.

Survey results can be found here: AARP Maine 2022 Voter Poll Report - 5-24-22.pdf

For more information on how, when and where to vote in Maine, visit aarp.org/MEvotes.

Media inquiries: Contact Jane Margesson, AARP Maine Communications Director at jmargesson@aarp.org or (207) 229-5628.