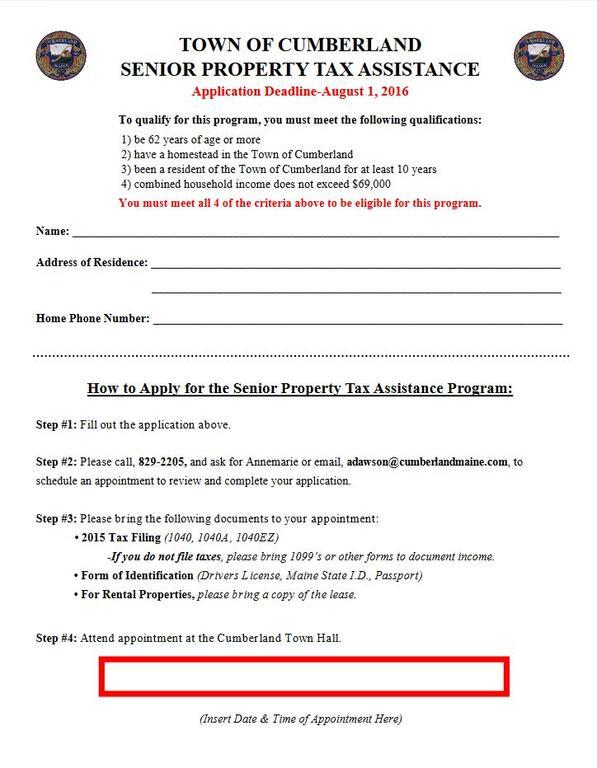 Do you currently live in the town of Cumberland, and have you lived in Cumberland for at least 10 years?

Are you 62 years or older?

Is your household income $69,000 or less?
If you answered yes, you may be able to receive up to $750 in property tax assistance.

Applications are due August 1st, so don't delay! Click here for an application. Applications can also be found in the Town Hall lobby at 290 Tuttle Road.

Last year the town's Aging in Place Committee polled residents and the top concern for seniors was property tax relief. The Town Council voted in December to approve this new town property relief program. The assistance is funded by surplus funds from the 2016 fiscal budget.

How to Apply:



Complete the application. All that is required on the application form is your name, address and phone number.

Schedule a meeting to complete the process. Contact administrative assistant Annemarie Dawson at 829-2205, or email adawson@cumberlandmaine.com to schedule an appointment.

Bring your 2015 tax return and a form of identification to the meeting. Renters, bring your lease!
Don't forget- applications are due August 1st.