---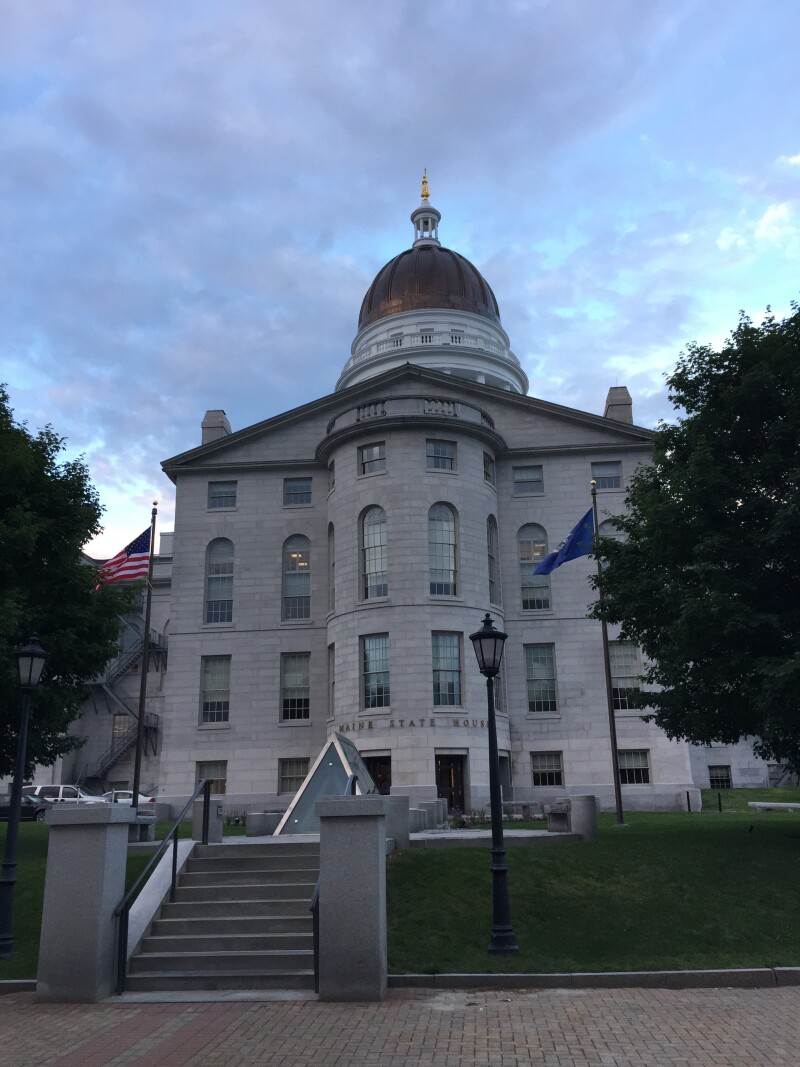 FOR IMMEDIATE RELEASE: 02/07/2017

Contact: Lori Parham, AARP Maine State Director lparham@aarp.org 400-1026

Amy Gallant, AARP Maine Advocacy Director agallant@aarp.org 318-0284



AARP Maine Responds to Governor's 2017 State-of-the-State Address: Raises Concerns of Mainers 50+ and Offers Policy Solutions



PORTLAND: AARP Maine is responding tonight to Governor Paul LePage's State of the State address delivered this evening in Augusta.

"Given Maine is the oldest state, AARP Maine appreciates the Governor's concern for older Mainers," said Lori Parham, AARP Maine State Director. "However, policies that support older Mainers can also support their children and grandchildren. Issues that affect older residents have an impact on the whole family. From Fort Kent to Berwick, we hear from our more than 230,000 members on issues such as taxes, housing and health and long-term care. We look forward to working with the Administration and the legislature in 2017 to tackle these same challenges."



The Governor discussed property taxes in tonight's address and the concern that many older residents are struggling to stay in their own homes as they age due to their tax burden. "The tax issue raised most often when we talk to older Mainers is their property tax burden," said Parham. "Yet often there is no housing available to downsize. We support the reinstatement of a Circuit Breaker program that would provide greater relief to Maine seniors as well as working families. The program allows taxpayers earning below a certain income level some relief when their property taxes exceeded a certain percentage of their income. AARP Maine supports a return to this type of approach."

The Governor also mentioned the high number of foreclosures and how Maine must do more to support older Mainers struggling to stay in their own homes. "There is a critical need statewide for additional senior housing," said Parham. "Over 9,000 Mainers over 50 are currently waiting for safe and affordable homes. When people can remain in their communities, this is good for local economies, local businesses, and the community as a whole."



Currently, many Maine municipalities are engaged in ensuring their residents can remain in the community they call home. AARP Maine is collaborating with more than 50 communities on effective age-friendly initiatives. Of these, 27 have formally joined the AARP Network of Age-Friendly communities, more than any other state in the nation. Initiatives range from improvements in transportation options to civic engagement opportunities, all of which support the aging in place concept. AARP Maine applauds these efforts to make Maine communities a home for all generations.



The Governor spoke about health and long-term care support in his budget for seniors and AARP Maine agrees that more could be done to reform Maine's long-term care system. "Seniors continue to pay too much for the life-saving prescription drugs they need," said Parham. "We must do more to support programs such as the Medicare Savings Program and Drugs for the Elderly that help cover these high costs. Just as important is funding home and community-based services such as respite care for caregivers. These programs are much less expensive than institutional care."

AARP is also opposed to any proposal to block grant Medicaid which would adversely affect Maine's most vulnerable older residents. Medicaid is the primary payer for long-term care services and supports. A block grant would limit Maine's ability to support low and middle-income seniors.

"Maine is faced with challenges but also has huge opportunities," said Parham. "Our state is one large multigenerational community. People over 50 have so much to offer through the workforce, volunteering and philanthropy. The Boomer generation – those born between 1946 and 1964 - alone constitutes more than 52% of the total economy of Maine, and, when combined with the Millennials, sons and daughters of the Boomers who were born between 1980 and 2000, we have the backbone of the economy, both here in Maine and nationwide. We need to tackle these issues together with an eye toward programs and initiatives that serve Mainers of all ages. In the words of AARP's founder, 'What we do, we do for all.'"



Photo: AARP Staff

###



About AARP

AARP is a nonprofit, nonpartisan organization, with a membership of nearly 38 million that helps people turn their goals and dreams into 'Real Possibilities' by changing the way America defines aging. With staffed offices in all 50 states, the District of Columbia, Puerto Rico, and the U.S. Virgin Islands, AARP works to strengthen communities and promote the issues that matter most to families such as healthcare security, financial security and personal fulfillment. AARP also advocates for individuals in the marketplace by selecting products and services of high quality and value to carry the AARP name. As a trusted source for news and information, AARP produces the world's largest circulation magazine, AARP The Magazine and AARP Bulletin. AARP does not endorse candidates for public office or make contributions to political campaigns or candidates. To learn more, visit www.aarp.org or follow @aarp and our CEO @JoAnn_Jenkins on Twitter.