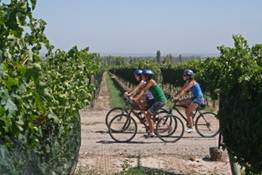 Cycling and walking are great ways to get around and stay in shape, but they can be unsafe activities in car-centric communities.

AARP Maine and the Bicycle Coalition of Maine are teaming up to change that.

Earlier this year the coalition helped make an intersection in Old Orchard Beach safer for walkers and cyclists. And with help from AARP, the coalition intends to pursue more bike- and pedestrian-friendly projects, such as creating new bike lanes, median islands and safer crosswalks.

What's more, the coalition plans to educate more citizens via training sessions on bike and pedestrian advocacy in the months ahead.

To learn more about AARP Maine's partnership with the Bicycle Coalition, email me@aarp.org or call 866-554-5380.