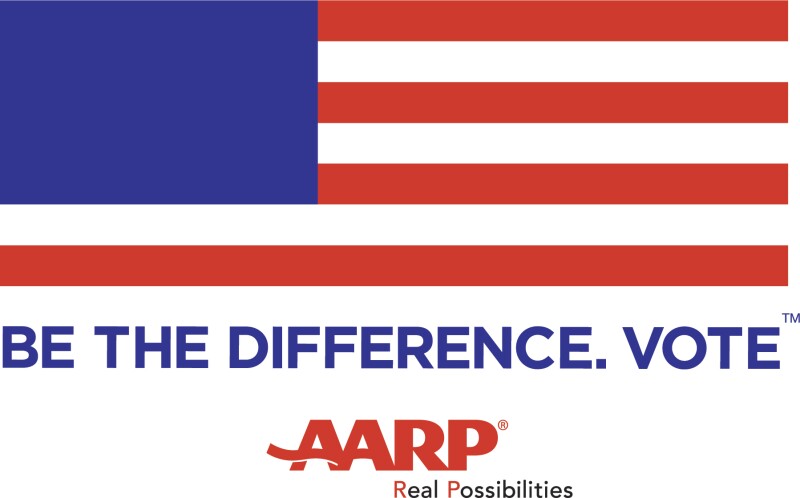 As candidates are out knocking on doors, are you ready to ask what they will do to support aging in place, protect access to quality affordable health care, and other issues that are important to you? Not quite sure what to ask? Here are a few sample questions to consider.
FEDERAL ISSUES:
Medicare
Approximately 300,000 Mainers are currently receiving Medicare benefits. According to a recent survey* of Maine voters age 50 and older, 95% think that Medicare is very important for people's health in retirement. 97% think that Congress should make changes to ensure the program can continue to cover hospital benefits as it does now beyond 2029. How will you work to preserve and protect Medicare?
Prescription Drug Costs
Americans pay among the highest prescription drug prices in the world. Nearly 75% of Americans 50+ report taking at least one prescription drug. The high costs force many older adults to choose between putting food on the table or taking the medications they need. According to a recent AARP Maine survey*, 77% of Maine voters feel that candidates' plans to address rising prescription drug costs are very important to them and 75% think drug companies have a lot of influence over Members of Congress. How will you ensure that older Americans can afford the prescription drugs they need?
Social Security
Today, in Maine, 95 percent of retired Mainers 65-plus receive Social Security benefits. Current benefit levels are modest and many Mainers rely heavily, even entirely, on their Social Security benefits. A recent survey* of voters age 50 and older shows that 90% think that Social Security is very important to people's security in retirement. How will you ensure long-term solvency of Social Security and benefit protections for those most in need?
STATE ISSUES:
Broadband
Fast, reliable and affordable internet access is crucial to all Maine homes and businesses. More and more services rely upon high-speed internet access, including tele-health and tele-medicine. Currently, Maine ranks 49 th out of the 50 American states for the quality of it broadband services, thus putting the state at a serious economic disadvantage.** How will you prioritize broadband quality, speed and access?
Family Caregivers
Right now, thousands of Mainers are taking care of their loved ones as they age, keeping them out of more costly institutional care such as nursing homes and hospitals. Family caregiving is a challenge, financially and emotionally, and family caregivers need all of our support. What are some of the ways you would work to support unpaid family caregivers in Maine?
Health and Long-Term Care
What will you do to ensure health care coverage is adequate and affordable so that costs, such as premiums, deductibles and other out-of-pocket expenses, are not burdensome for older Mainers and their families or limit access to coverage or necessary services?
Home and Community Services
There are new and existing federal financial incentives and strategies to improve access to services to help seniors remain at home, including consumer-directed decision making, home health and personal care, helping people better navigate the system and understand their care options, and expanding and improving the quality of the direct care workforce. How will you protect or expand home and community based services and supports to allow older Mainers to live independently in their homes and communities?
Housing
Maine has the 8 th oldest housing stock in the country. Waiting lists for affordable housing are years long. Fortunately, the Maine Legislature and 70% of Maine voters approved a bond to invest in the weatherization, modification and building of affordable senior housing. As you know, those funds have not been released. This isn't just about homes, it's also about construction jobs and the sale of building material that are all unnecessarily delayed for three years (and counting). What will do you to ensure that the Affordable Senior Housing Bond will be released?
Livable Communities
A livable community is one that is safe and secure, has housing that is affordable (no more than 30% of income is spent on housing costs), transportation options, offers supportive community features and services for people of all ages, and allows people to remain in their communities as they age. What steps will you take to ensure all Mainers have access to livable communities?
Transportation
Mobility is one of the most important factors affecting older Mainers' ability to live independently. We live in one of the largest and most rural states in the eastern U.S. According to a recent AARP Maine survey, 94% of voters 50+ feel that the issue of helping older people live independently will impact their voting decisions this year.* How will you prioritize expanding transportation alternatives that are affordable and efficient?
* Link to Insights to Maine's Voters 50+ survey here.
** https://mainebroadbandcoalition.org/pressing-need/