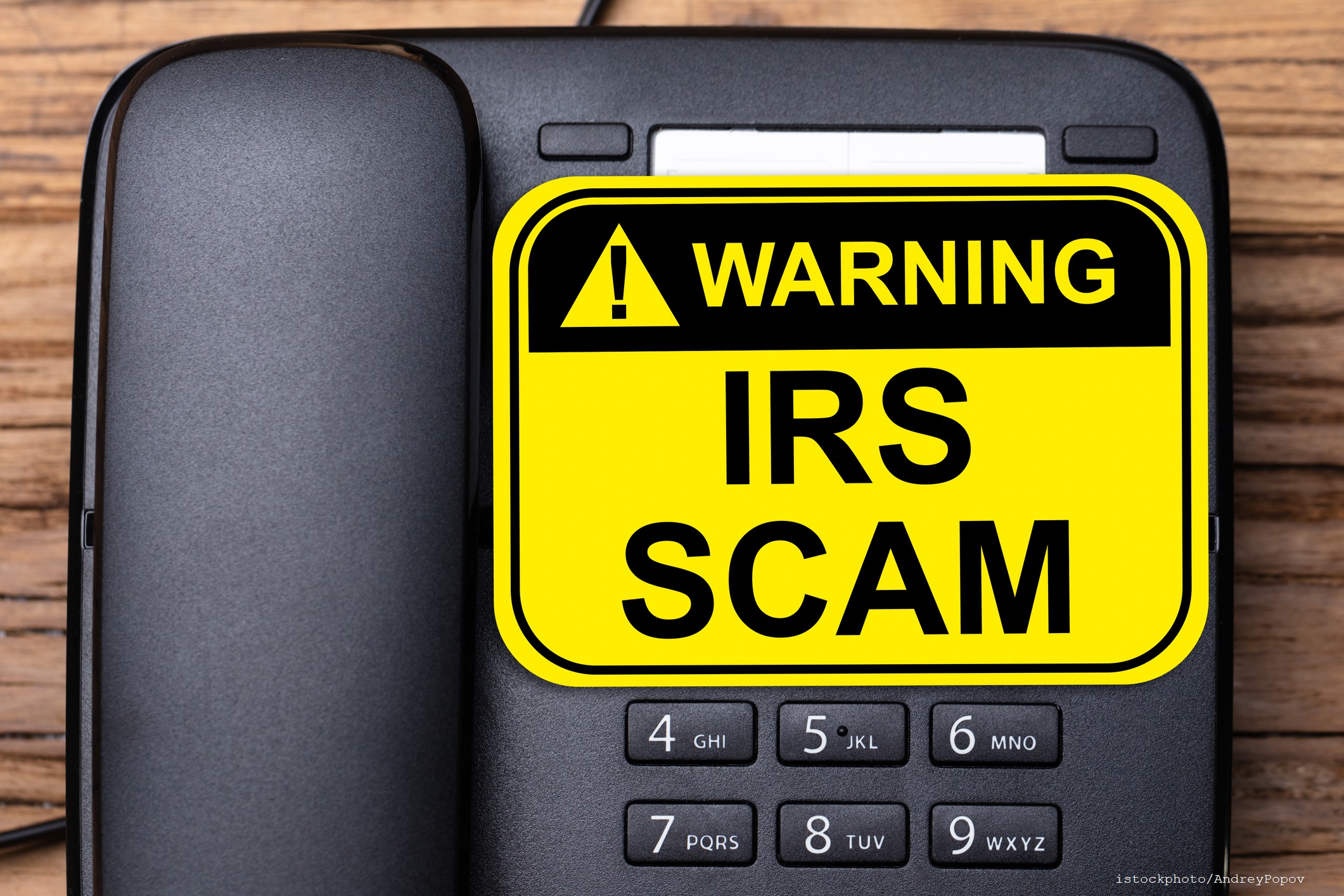 Tax time is here again and so are the IRS impostors! Scammers posing as IRS agents or Treasury
Department officials are continuing their deceptive ways. Know that the IRS will first contact you
through the mail if you owe taxes. If you receive a phone call or suspicious email or text from the IRS,
chances are it's a scammer posing as an IRS agent. If you receive a scam call, hang up immediately and
report the call to the IRS at 800-366-4484 or www.tigta.gov. If you receive an email, forward it to the IRS
at phishing@irs.gov, and then delete it.

Be a fraud fighter! If you can spot a scam, you can stop a scam.
Visit the AARP FraudWatch Network at www.aarp.org/fraudwatchnetwork or call the AARP Fraud
Watch Helpline at 1-877-908-3360 and speak to trained staff or volunteers for help with a fraud
encounter.