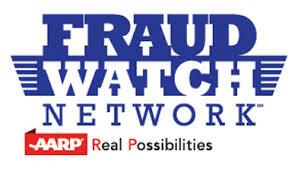 After all the snow this winter home repairs and renovations will be on the top of your list for spring. Be cautious of transient and traveling home repair contractors who show up unexpectedly at your door.
They may claim to have leftover materials or they may offer a "free" inspection. Transient contractors are required to carry a license. If they do not have one, do not do business with them.
Don't agree to any jobs if they tell you that you don't need a contract and be cautious of these "repair experts" pushing you to pay cash up front. Take the time to investigate before you agree to anything!
Be a fraud fighter! If you can spot a scam, you can stop a scam.
Contact local law enforcement or the AARP Fraud Watch Network at www.aarp.org/fraudwatchnetwork or 1-877-908-3360 to report a scam or for more information on scam and fraud prevention.
To join our team of volunteer Fraud Fighters in Maine, contact Jane Margesson at 1-866-554-5380 for more information.
Photo Credit: Scam-Alert-Cash-Up-Front.jpg