As May ap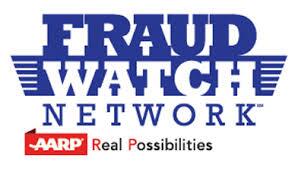 proaches with warm weather and sunshine, vacation scammers will be on the loose. If you're looking to rent a condo, lakeside house, or beachfront place be aware of prices that are at below-market rates.
Be safe and book through legitimate real estate websites or listing agents, stay clear of third party "renters" and never make any kind of payment via wire transfer.
As the saying goes, if it's too good to be true then it mostly likely is. Be a fraud fighter! If you can spot a scam, you can stop a scam.
Contact local law enforcement or the AARP Fraud Watch Network at www.aarp.org/fraudwatchnetwork or 1-877-908-3360 to report a scam or for more information on scam and fraud prevention.
To join our team of volunteer Fraud Fighters in Maine, contact Jane Margesson at 1-866-554-5380 for more information.
Photo credit: Stop-scams.jpg