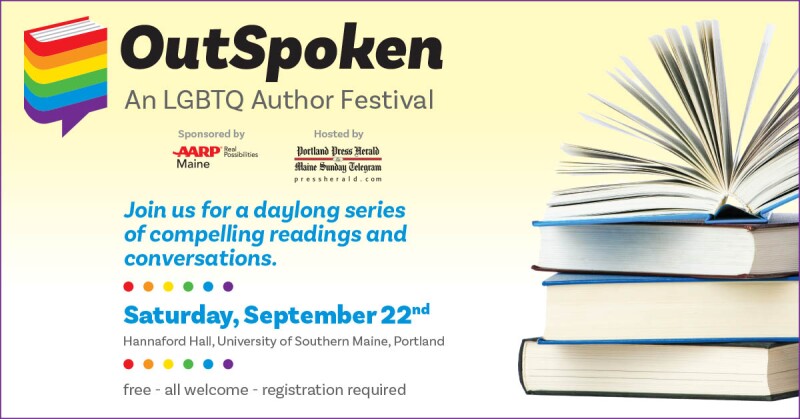 PORTLAND – Five authors will explore the personal and collective lives of lesbian, gay, bisexual, transgender and queer/questioning (LGBTQ) people at OutSpoken: An LGBTQ Author Festival. Sponsored by AARP Maine and hosted by the Portland Press Herald, this free, daylong event will be held at Hannaford Hall at the University of Southern Maine on Saturday, Sept 22. The festival authors will read from and discuss the inspiration behind their recent books.
In the morning two authors will examine tragedies of past decades: one in the New Orleans of 1973 (Robert W. Fieseler's Tinderbox) and the other in Bridgton, Maine of 1994 (Sarah Perry's After the Eclipse). The afternoon's program explores recent experiences and will begin with a sociologist's study of LBQ people in Portland, Maine, as well as three other U.S. cities (Japonica Brown-Saracino's How Places Make Us). To conclude the festival, two authors of memoirs will discuss their journeys as family caregivers, an area of particular focus for AARP, with George Hodgman's Bettyville and Marusya Bociurkiw's Food Was Her Country.
OutSpoken: An LGBTQ Author Festival is a free event and all are welcome. Registration is required. To register online visit http://aarp.cvent.com/outspoken. To register by phone call 1-877-926-8300 on weekdays between 7 a.m. and 11 p.m. Eastern.
Presentation times and details for OutSpoken: An LGBTQ Author Festival are as follows: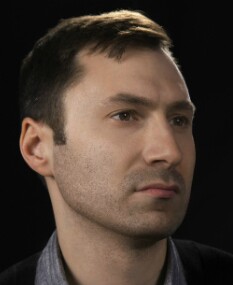 10 a.m. – Robert W. Fieseler, author of Tinderbox: The Untold Story of the Up Stairs Lounge Fire and the Rise of Gay Liberation
Tinderbox mesmerizingly reconstructs the June, 1973 fire that devastated New Orleans' subterranean gay community. Fieseler chronicles the tragic event that claimed the lives of 32 people at a bar called the Up Stairs Lounge, the largest mass murder of gays until a 2016 nightclub attack in Orlando. Relying on unprecedented access to survivors and archives, Fieseler creates an indelible portrait of a closeted, blue-collar gay world that flourished before an arsonist ignited an inferno. The aftermath was no less traumatic, revealing a world of prejudice that thrived well past Stonewall. Yet the impassioned activism that followed proved essential to the emergence of a fledgling gay movement. "A remarkable feat of reporting… an impressive work of history… an important work of memory, showing how powerful institutions – media, legislators and city authorities – shared an interest in suppressing the tragedy, and finally giving the account its rightful place in America's national story." – Los Angeles Times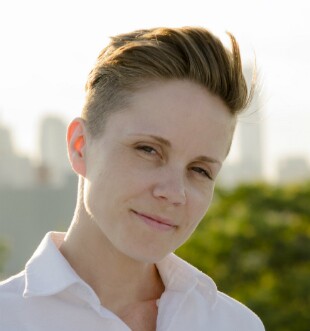 11 a.m. – Sarah Perry, author of After the Eclipse: A Mother's Murder, a Daughter's Search
Perry was just 12 years old when she woke up to the horrifying sounds of her mother being stabbed to death in the kitchen of their home in Bridgton, Maine. It took 12 more years for the police to find and prosecute the killer, after which Perry embarked on her own journey to understand her mother and reclaim their story. In her debut memoir After the Eclipse, Perry pens a deeply loving and impactful account of her beautiful, young mother's life beyond her violent final hour, and she digs into the disturbing social biases that are at the root of the epidemic of gender-based violence. " After the Eclipse pulls the reader swiftly along on parallel tracks of mystery and elegy…. Perry's scrupulous research and painstaking rendering of her experiences makes her a trustworthy guide through such emotionally charged terrain." – Bliss Broyard, New York Times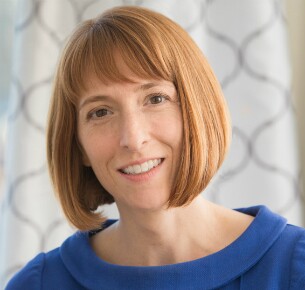 12:30 p.m. – Japonica Brown-Saracino, author of How Places Make Us: Novel LBQ Identities in Four Small Cities
Portland, Maine is one of four U.S. cities examined in How Places Make Us. We like to think of ourselves as possessing an essential self, a core identity that is who we really are, regardless of where we live, work, or play. But places actually make us much more than we might think, argues Brown-Saracino, Associate Professor of Sociology at Boston University, in this ethnographic study of lesbian, bisexual, and queer individuals. Taking us into communities in Portland; Ithaca, NY; San Luis Obispo, CA; and Greenfield, MA, Brown-Saracino shows how LBQ migrants craft a unique sense of self that corresponds to their new homes. Subtle differences in the cities themselves shape what it feels like to be a sexual minority and how one "does" LBQ in a specific place. "A wonderfully profound and engaging study of how cities shape who we are.... A must-read for all students of modern social life." – Kathleen Blee, PhD, University of Pittsburgh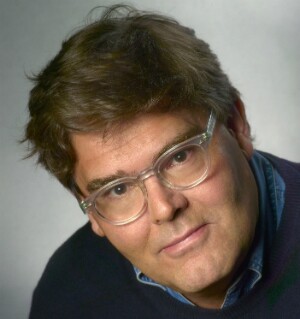 1:30 p.m. – George Hodgman, author of Bettyville: A Memoir
When Hodgman leaves Manhattan for his hometown of Paris, Missouri, he finds himself in a head-on collision with his mother, Betty, a woman of wit and will. Will he lure her into assisted living? When hell freezes over. He can't bring himself to force her from the home both treasure – the place where his father's voice lingers, the scene of shared jokes, skirmishes, and a rarely acknowledged conflict: Betty, who speaks her mind but cannot quite reveal her heart, has never really accepted that her son is gay. As Bettyville's two unforgettable characters try to bring their different worlds together, Hodgman reveals the challenges of Betty's life and his own struggle for self-respect. "Without a doubt my favorite book of the year. Wise, witty, and heartbreaking… a surprisingly profound and hilarious look at aging, mothers and sons, fathers and sons, growing up gay and small-town life in America." – Nathan Lane, actor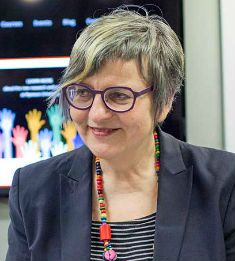 2:30 p.m. – Marusya Bociurkiw, author of Food Was Her Country: The Memoir of a Queer Daughter
Food Was Her Country is the story of a Catholic immigrant mother, a godless bohemian daughter, and their tempestuous culinary relationship. From accounts of 1970's macrobiotic potlucks to a dangerous road trip in search of lunch, the book is funny, dark, and tender in turn. When Bociurkiw's Ukraine-born mother, a devotee of The Food Channel and a consummate cook, gets cancer of the larynx, she must learn how to eat and speak all over again. Her daughter learns how to feed her mother, but more crucially, how to let her mother feed her. The book concludes with a daughter's journey of grieving and reconciliation, uncovering the truth of her relationship with her mother only after her death. "In this moving memoir, Marusya Bociurkiw reveals how both mother and daughter fought for a relationship on new terms, where both could retain their autonomy without controlling the other's life. The author's discoveries are illuminating for the reader, and articulate possibilities of understanding with individuation, rarely imagined or realized." – Sarah Schulman, novelist, playwright, journalist
OutSpoken: An LGBTQ Author Festival will begin at 10 a.m. on Saturday, September 22 at Hannaford Hall in the Abromson Community Education Center, 88 Bedford St. in Portland. Parking is free in the adjacent garage.
OutSpoken: An LGBTQ Author Festival is a free event and all are welcome. Registration is required. To register online visit http://aarp.cvent.com/outspoken. To register by phone call 1-877-926-8300 on weekdays between 7 a.m. and 11 p.m. Eastern.
AARP's unwavering commitment to the LGBTQ community reflects our core belief in the dignity, worth, and potential of every individual. We reject discrimination based on a person's age, race, gender, ethnicity, sexual orientation, or gender identity. We see diversity as a source of strength. For us, LGBTQ communities are a vital part of the quilt of American life. Our commitment can be measured by what we say – and what we do. In our policy work at the community, state, and national levels, as we collaborate with other organizations serving multicultural communities, in our role as an employer, as a purchaser of supplies, as an active participant in community events, we are proud to stand with LGBTQ members, non-members, allies and other critical stakeholders.
With almost 900,000 of our nearly 38 million members self-identifying as LGBTQ, AARP may have one of the largest constituencies of LGBTQ members among US membership organizations. At AARP, we work hard every day to fight for and equip individuals to live their best lives. "What we do, we do for all" is a guiding principle articulated by our founder, distinguished educator Dr. Ethel Percy Andrus, and we proudly carry it forward. Learn more at aarp.org/pride