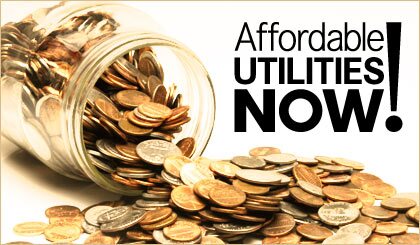 Speak up now or pay more later!

Your Central Maine Power rates could be on the rise.

Central Maine Power wants to change the way it charges customers. The energy giant which delivers electricity to more than 500,000 Maine households is proposing a rate increase that AARP believes is unfair and unreasonable.

Three ways to get involved:

1. Sign our petition: Tell the Public Utilities Commission to vote NO on increasing profits for Central Maine Power.

2. Tell us your story: Click here to share your story

You can also Call AARP Maine and speak to one of our staff with your story about how a rate increase of at least $20 per month will affect you and your family. Call us toll-free at 1-866-554-5380

3. Leave a comment on the Public Utilities Commission's website: https://mpuc-cms.maine.gov/CQM.Public.WebUI/Comments/PublicComments.aspx?CaseNumber=2013-00168

You can also send them a letter: Write the Public Utilities Commission, ATTN: Chuck Cohen

18 State House Station, Augusta, ME 04333-0018

IMPORTANT INFORMATION:

Mainers, take notice. Central Maine Power (CMP) has asked state regulators for a rate hike that, if approved, would double the fixed monthly portion of your bill, along with other increases – all coming out of your pocket. AARP believes the energy giant's proposal is not only unfair but unreasonable for the more than 500,000 Maine households that count on CMP.

The total cost of CMP's rate hike request to the Maine Public Utilities Commission (PUC) is nearly $29 million, down from an initial $41 million following litigation.

To get this extra money, CMP has proposed changes to different line items on customers' bills including the fixed monthly charge. The CMP proposal also includes:

An alternate rate plan that would permit periodic rate increases not subject to full review by the Maine Public Utilities Commission (PUC) or any performance metrics.
A rise in base rates for storm cost recovery while retaining the ability to go back to the PUC for even more in storm cost funding.
An excessive increase in the company's allowed profits, plus accounting gimmicks to raise profits even higher.
A move to take millions of dollars from a depreciation account that is due to be returned to CMP customers, then use that money to make it seem like bills remain stable, at least at first.


This is a bad deal for you and for all CMP customers.

RAISE YOUR VOICE BEFORE THEY RAISE YOUR RATES!





Graphic: AARP